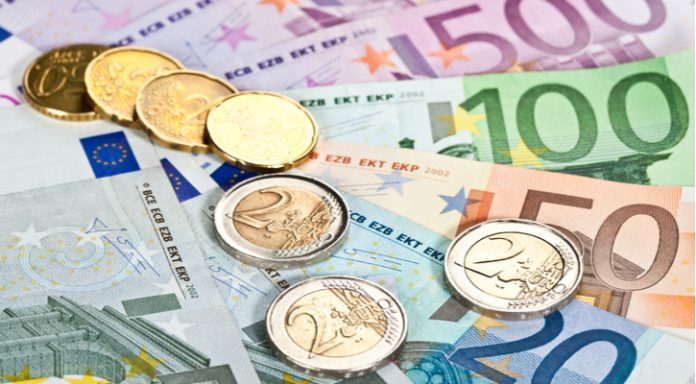 The Euro is declining versus the stronger US Dollar on Friday after the EU Summit failed to reach an ambitious conclusion and as covid-19 drug trial disappoints.
At 08:15 UTC, EUR/USD was trading at US$1.0745. This is at the lower end of the daily range of US$1.0727 – US$1.0785 and close to its lowest level in a month.
No Agreement On How To Finance Recovery Plan
The euro is trading on the back foot after the EU Summit failed to agree on the details on how a post coronavirus crisis recovery plan would be financed. The group of leaders did manage to sign off on the pre agreed €500 billion euro emergency financial package. The lack of coherence between the leaders is likely to hamper the economic recovery in the region is weighing on demand for the common currency.
European Central Bank President Christine Lagarde warned that the EU's economy could contract by around 15% in 2020 as a result of coronavirus
Today the euro could come under further pressure as rating agency S&P could downgrade its investment rating on Italy to just above junk status. Italy and Spain have been the two hardest hit eurozone nations by the covid-19 crisis.
US Drug Trial Fails
The US Dollar is advancing on Friday as risk aversion returns. Riskier assets such as stock are once again out of favour and safe havens are advancing. Risk sentiment is declining after hopes are dashed for a quick vaccine. There had been widespread hope that remdesivir could treat covid-19. However, a clinical trial in China showed that the drug had not been successful, according to a report accidentally published by the World Health Organization.
The downbeat news came following data that showed that the number of Americans that have filed for unemployment claims over the past 5 weeks totalled 26 million. The data has fuelled speculation that aid from the government is not reaching businesses quickly enough.
Today investors will look towards the release of durable goods and US consumer confidence figures. Both are expected to show the devastating effect that coronavirus is having on the US economy.
---