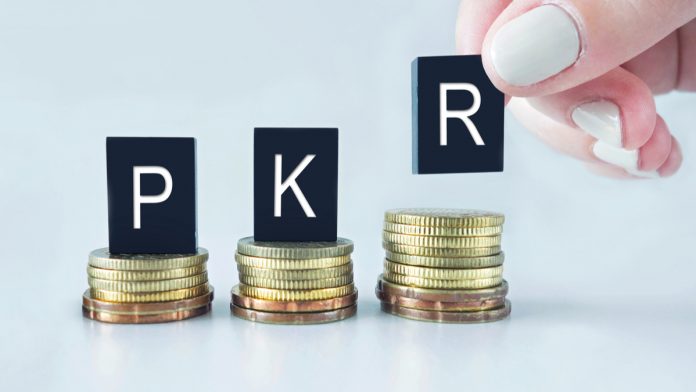 The Pakistani Rupee continued to gain versus the US Dollar on Thursday, for a fifth consecutive session. The Rupee settled on Wednesday 0.2% stronger at 160.62.
At 10:15 UTC, USD/PKR is trading -0.2% lower at 160.30. This is mid-way through its daily trading range of 159.25 – 160.62. The Rupee has strengthened by over 4% across the past 5 sessions, as it continues to pick up from its record low of 168.42 reached at the end of March.
G20 Debt Repayment Freeze Initiative
The Pakistan Rupee is advancing as is set to become the first large developing county to apply for a freeze on debt repayments, under a G20 initiative. The G20,which comprises of a group of 20 wealthy nations, last week, agreed to freeze government loan repayments for low income countries until the end of the year, as part of a plan to tackle the health and economic crisis triggered by the covid-19 crisis.
Pakistan hopes to defer payments due to bilateral lenders to the tune of $1.8 billion and use this money to deal with the unfolding coronavirus crisis in the country.
Pakistan's central bank expects the economy to contract by 1.5% in 2020 as a result of the covid-19 crisis, down from 3.3% growth in 2019. This would be first contraction in 68 years. The central bank also said yesterday that it was ready to take more action to support the Pakistan economy if necessary.
The State Bank of Pakistan has already cut interest rates by 425 basis points so far this year adding to a $2.5 billion fiscal spending plan announced by the Prime Minister Imran Khan to cushion the hit to the economy.
US Initial Jobless Claims
US Dollar investors are looking ahead to the release of the US initial jobless claims data. In a 4-week period ending 10th April, the number of Americans signing up for unemployment benefits jumped by 21 million, this is around 13% of the workforce and is also equivalent to all the jobs created since in financial crisis. Analysts are expecting another 4.5 million Americans to have signed up in the week ending 17th April. A higher number could boost demand for the safe haven US Dollar.
---