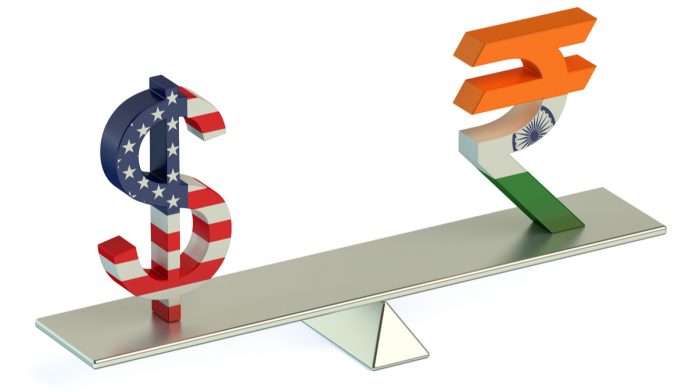 The US dollar is lower against the Indian rupee on Thursday.
The Indian rupee continues to back away from record lows and the 77 level versus the dollar, helped by a rebound in market sentiment
The US dollar is backtracking with little need for a haven after Wall Street finished higher for the first time in three days.
USD INR exchange rate was lower by 32 pips (-0.42%) to 76.07 as of 9am GMT.
USD/INR reached a 1-week low on Thursday, dipping to just above 76.00. Yesterday the exchange rate fell -0.73% meaning a week-to-date decline of -0.60%.
Indian rupee reaches 1-week high
The rupee was benefiting from a rise in local Indian stock markets including the Sensex and Nifty, which were tracking a positive close on Wall Street. Currencies like the rupee and riskier assets like shares fell in the first half over the week as investors fretted over historic volatility in oil markets that caused a negative US oil price.
Sentiment has started to rebuild in the second half of the week, helped by a recovery in oil prices and the passing of new US stimulus bill.
In India, the number of coronavirus cases has now surpassed 21,000 with 41 people having lost their lives while 388 recovered. There is still a lot of scepticism about the level of COVID-19 testing in India and fears that the number of cases could be much larger have been adding uncertainty and weighing on the national currency.
US dollar drops ahead of US jobless claims data
The US dollar is mostly falling as demand for a haven wanes but there is also some nerves ahead of the weekly US jobless report scheduled for 1.30pm GMT.
The expectation is that millions more Americans will have lost their jobs in the last week. The consensus among economists that 4.3 million new unemployment claims will be made, down from the 5.2 million the week before and 6.6 million the week before that. That would bring the total job losses in the last month to over 27 million.
---