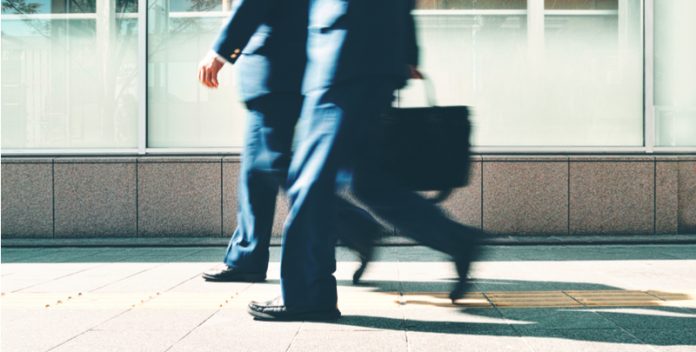 The Pound is extending gains for a second straight session, after surging across Wednesday. The Pound versus Euro exchange rate settled yesterday at €1.1396 at the high of the day.
At 6:30 UTC, GBP EUR was trading +0.2% €1.1408 as investors look ahead to PMI readings from both the UK and the Eurozone.
GBP/EUR: Historic Contraction In UK Service Sector
The Pound is pushing northwards despite daily coronavirus fatalities remaining stubbornly high. Hopes of an early exit from lock down are being dashed. The PMI figures will attract attention as investors look for clues to gauge the extent of the economic hit from shutting down the economy.
The HIS Markit/CIPS service sector and manufacturing PMI are due to be released today. Last month, the service sector PMI showed that output contracted at the fastest pace on record, with the index plunging to 34.5, whereby the level 50 separates expansion from contraction. This is important because the service sector accounts for around 80% of UK GDP.
The UK went into lock down on March 23rd so the service sector PMI included the first week of lock down. April's PMI will be a month of lock down. Analysts are expecting the service sector PMI to dive deeper into contraction territory and strike a new record low of 29.
The manufacturing sector has not been as servery impacted from the stay at home rules given that many factories manufacture essentials. The manufacturing PMI is expected to show that activity contracted to 42 in April, down from 47.8. Weak readings could see the Pound dragged lower.
Dire EZ PMI Data Expected
Euro investors will also be watching Eurozone PMI figures to see how the region is faring after an extensive lock down. Whilst some countries are starting to loosen lock down restrictions, any reopening of these economies will be slow. Analysts are expecting dire data for both the service sector and manufacturing at 23.5 and 38 respectively.
The European Commission will float a €2 trillion economic recovery plan in front of Eurogroup leaders today. This is a move that attempts to heel the growing divide in the group in recent weeks. With economic output contraction in the region of 10% the group will also attempt to reach a conclusion on financing a euro area package. Failure to agree could send the Euro lower.
---