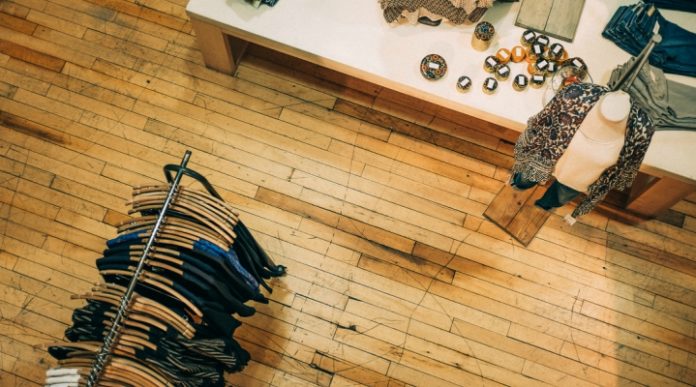 The Australian Dollar is advancing versus the Pound on Wednesday following the release of record Australian retail sales figures.
At 18:00 UTC, GBP/AUD is trading -0.5% at 1.9505. This is towards the upper end of the daily trade range of 1.9398 – 1.9591. This is the 5th straight session that the Australian Dollar has advanced versus the Pound putting it on track for a 0.7% gain against sterling.
Australian Retail Sales +8.2%
The Australian dollar jumped following the release of record retail sales. As the coronavirus lock down was implemented, the country was struck by panic buying of food and other staples. Th Australian Bureau of Statistics (ABS) reported an increase of 8.2% in retail sales in March. This beat the previous record of 8.1% in 2002. The expectation had been for retail sales to plummet.
The figures come after the Reserve Bank of Australia's Governor Philip Lowe warned that the country could experience its deepest contraction in output since the 1930's. Dr Lowe warned that GDP could shrink by 10%.
Looking ahead, Australian Dollar investors will focus on the release of the service sector and manufacturing sector PMI's. Analysts are expecting these to show a deeper contraction in April as the economy stalled amid the lock down measures.
US Trade Deal Helps Pound
The Pound was trading broadly higher versus its peers, although lower versus the Aussie. Sterling was supported by a statement confirming that Boris Johnson and President Trump spoke. The two leaders remain committed to a US – UK trade deal.
The news came a day after a senior government official said that Boris Johnson will keep the end of the transition period as 31st December 2020. Given that the focus has firmly been on coronavirus, Brexit talks have stalled. This means that trade talks between the UK and EU will be on a very tight timeline, raising the possibility of no trade deal being agreed. With this in mind, optimism surrounding a US trade deal was well received.
Looking to tomorrow investors will focus on UK PMI data for the service sector and the manufacturing sector. The data is expected to show the UK economy in deep contraction as lock down brings the economy to a standstill.
---