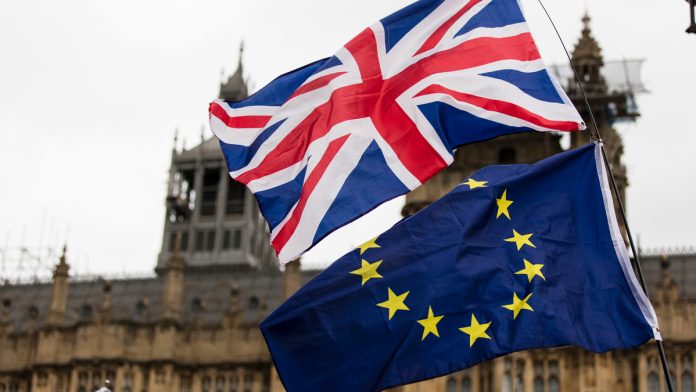 The Pound Euro exchange rate trended steadily higher across the course of the European session. The Pound was boosted by optimism of a US – UK trade deal while the Euro came under pressure following dismal Eurozone consumer confidence data.
At 17:30 GBP/EUR was trading +0.5% higher at €1.1379. This is at the upper end of the daily traded range of €1.1318 – €1.1396. Despite today's gains the Pound is down around 1% versus the Euro across the week.
US & UK Committed to Trade Deal
The Pound found support from a statement released today confirming that British Prime Minister, Boris Johnson, and US President Trump spoke yesterday. The statement mentioned that both sides remain committed to striking a trade deal. However, it made no mention of a timeline.
Whilst coronavirus has dominated in recent weeks, attention will inevitably turn back to Brexit. On Tuesday, a spokesman for the government confirmed that the Boris Johnson intended to keep the 31st December as the end of the transition period. Hope of a possible trade deal between the US and the UK could help underpin the pound as the end of the transition period moves closer.
Looking ahead tomorrow sees the release of the PMI figures for April for both the manufacturing and the service sector. Analysts are expecting the figures to be dire.
EZ Consumer Confidence Tanks
The Euro traded on the back foot after data showed that consumer confidence in the Eurozone was at the lowest level since the Financial crisis. Morale tumbled to -22.7 in April, down from -11.6 in March as the region braces itself for a deep recession caused by the covid-19 lock down.
The reading comes as some European countries start to ease lockdown restrictions and reopen their economies. Investors will be watching closely to see how quickly consumer sentiment picks up once these economies reopen.
The International Monetary Fund (IMF) has said that it expects the Eurozone economy to contract by around 7.5% across 2020.
Attention will now turn towards the European Council meeting tomorrow. Expectations are running low, with the summit only expected to produce a broad agreement to use the EU's joint budget to help growth in the region. They are also expected to sign off the €500 billion rescue measures effective from June.
---