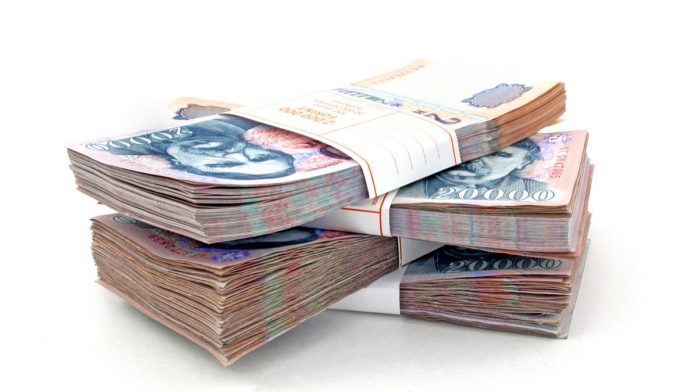 The Hungarian Forint is edging lower versus the US Dollar for a second straight session on Wednesday. The Hungarian Forint closed the previous session 0.4% lower at 325.89 versus the US Dollar as investors ditched riskier currencies in favour of safe havens.
Today at 09:15 UTC, USD/HUF is trading +0.2% higher at 326.36, towards the upper end of the trading range of 325.57 – 326.83.
Riskier Forint Ditched Amid Unusual Market Conditions
There have been no high impacting Hungarian economic data releases this week, instead investors are focusing on the price behaviour of crude oil which is unnerving investors. These nerves are making riskier currencies such as the Hungarian Forint less attractive.
Oil prices continued to plummet overnight with Brent dropping 18% at one point hitting the lowest traded price since mid-1999. The sell off in Brent comes after crude oil futures dropped into negative territory on Tuesday for the first time ever.
Oil prices are tanking as the global lock down has seen demand for oil grind to a halt. At the same time, large quantities of oil are being pumped into the system. The agreed OPEC+ cuts won't happen until 1st May.
Investors will watch today's oil inventory data closely. Very high inventory levels could drag oil prices lower and drive risk aversion.
US Dollar Eases On $500 Billion Stimulus Package
The US Dollar was trading lower versus its major peers after the US Senate agreed to an additional $500 billion rescue package for small businesses in the US. This is the second rescue package aimed at small businesses which are being badly affected by the coronvirus lock down. These businesses are either collapsing or slashing jobs to cut costs.
The rescue package by the government aims to bring under control the rising rate of unemployment. Last week initial jobless claims showed that 21 million Americans had filed for unemployment benefit across a 4-week period ending 10th April.
There is no high impacting US data today, investors will continue to monitor the prospects of the US economy re-opening. President Trump announced that 20 states are ready to reopen, although the final decisions lays with state governors.
---