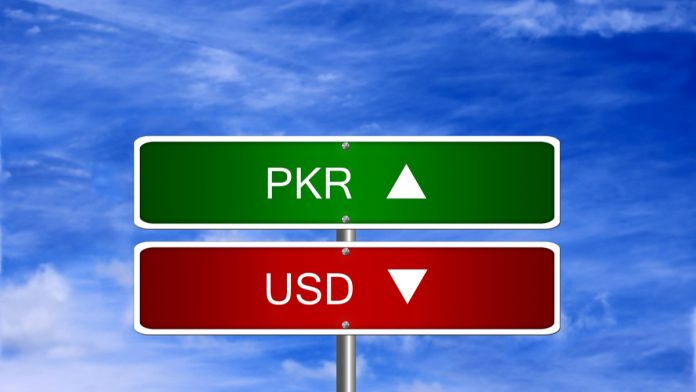 The Pakistani Rupee continues to strengthen versus the US Dollar, on Wednesday, for the 4th straight session. The Pakistani Rupee has strengthened from a low of 167.15 last Friday to Tuesday's close of 161.10.
At 10:15 UTC, USD/PKR was trading -0.5% lower at 160.35 slightly up from the session low of 159.00, a level last seen in late March.
Pakistani Rupee Continues To Strengthen
Demand for the Pakistani Rupee continues to pick up, supported by a series of factors. Firstly the International Monetary Fund's approval for $1.4 billion in emergency financing under the Rapid Financing Instrument injected a large dose of confidence into the market and perhaps more importantly, paved the way for other inflows from the World Bank and Asian Development Bank to the tune of $2.5 billion.
Additionally, the State Bank of Pakistan has been taking action to cushion the economy from the impact of the coronavirus outbreak. The State Bank of Pakistan cut the interest rate by 2% to 9% last week and also reduced its special cash reserves requirement from 15% to 10% to free up bank's liquidity. These measures have calmed the market. Analysts even predict another rate cut on the horizon.
US Dollar Eases After $500 Billion Rescue Package
The US Dollar is edging lower on Wednesday as investors cheer the announcement of further stimulus in the US. On Tuesday evening, the US Senate agreed an additional $500 billion rescue package for small businesses. This is the second rescue package for small businesses which are being badly affected by the coronavirus lock down.
Millions of small businesses have collapsed or slashed jobs in order to control costs during lock down. As a result, the number of Americans signing up for unemployment benefit surged over the last 4 weeks (until 10th April) by 21 million. This means that around 13% of the US workforce have lost their jobs. The rescue package aims to encourage these small companies to take employees back on.
There is no high impacting US data due today. Investors will continue monitoring coronvirus statistics and the exit strategies emerging across some states.
---