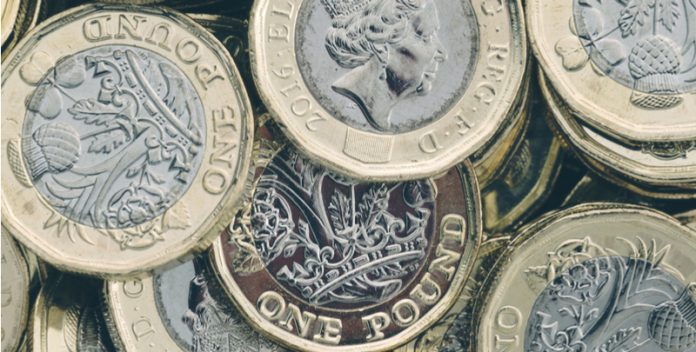 GBP/AUD is bullish on Tuesday, but it has departed from its daily peak. The pair hasn't been really trending since April 13. Currently, one British pound buys 1.9634 Australian dollars, up 0.06% as of 6:30 AM UTC. Earlier today, the price hit a daily high at 1.9734.
Judging by larger timeframes, there is still a bearish feeling since the pair used to trade above 2.00 at the end of March.
The Aussie has weakened after the Reserve Bank of Australia (RBA) Governor Philip Lowe voiced some grave predictions about the economy. He said that the country would experience the biggest contraction since the Great Depression in the first half of the year. The economy has been frozen amid the coronavirus outbreak and the mobility restrictions that came with it. Note that Australia also suffered one of its worst fire seasons on record.
Lowe said that Australia's gross domestic product (GDP) would decline by about 10% in the first six months of 2020, with most of the decline occurring in the three months to June. He noted:
"These are all very large numbers and ones that were inconceivable just a few months ago. They speak to the immense challenge faced by our society to contain the virus."
Australia's Unemployment to Hit 10% by June
The governor said that unemployment was likely to hit 10% by June as total hours worked would drop by about 20%. In March, the unemployment rate was at 5.2%.
Diana Mousina, an economist at AMP Capital, commented on the situation in the labor market:
"Rising unemployment will hit consumer spending, home prices and wages growth. Inflation will also be lower than expected. We expect underlying inflation to be around 1% by the end of the year."
Interestingly, the number of COVID infections and deaths in Australia is very small compared to many European countries and the US. However, the rate of growth spiked in March. This forced the government to close non-essential businesses, impose social distancing measures, and ban overseas travel.
Lowe said that even when the restrictions are lifted, the recovery would be slow.
"Whatever the timing of the recovery, when it does come, we should not be expecting that we will return quickly to business as usual," the governor explained.
---