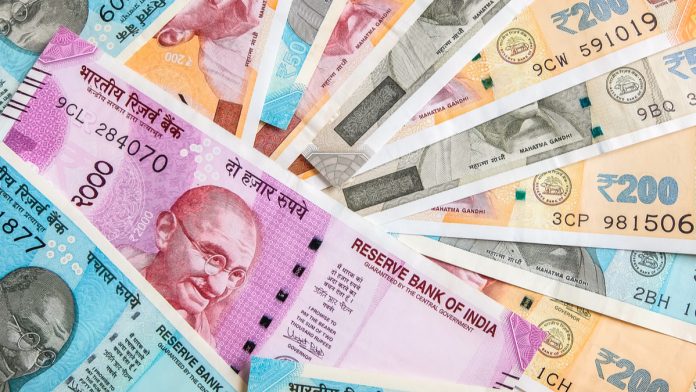 GBP/INR continues the bearish stance, though the pair couldn't maintain below 95.000, which is a strong support level. Currently, one British pound buys 95.202 Indian rupees, down 0.01% as of 5:55 AM UTC. Since April 13, the price has fluctuated between 95.000 and 96.000, which are reliable support and resistance levels.
The price touched a daily low at 94.964, but then it quickly bounced back. Bears will likely test the support again later today.
Investors are now focusing on technical analysis arguments as both the British and Indian economies face similar challenges amid the COVID pandemic.
The pound has lost some ground after the Office for National Statistics (ONS) said in the morning that the unemployment rate in February had increased to 4%, while analysts expected no change at 3.9%.
Business Confidence in India Tumbles to Multi-Year Lows
In India, several organizations reported that the country's sentiment tumbled to the lowest level in many years.
Industry body Federation of Indian Chambers of Commerce & Industry (FICCI) said that its business confidence index dropped to 42.9 from 59.0 reported in a previous survey. This is the lowest figure since the financial crisis in 2008, according to FICCI. The organization said that the timely interventions from the government could support a quicker return. It said:
"Immediate measures need to be taken to instill confidence in decision makers of banks. Simultaneously, efforts must be made to make the entire lending process foolproof which will ultimately enable swifter decisions."
FICCI recommended that the Reserve Bank of India (RBI) should cut the repo rate by another 100 basis points and buy corporate bonds.
Elsewhere, Dun & Bradstreet said that its composite business optimism index for the three months to June had plummeted to 49.0, which is the lowest level on record and worse than during the financial crisis. The index fell 37% compared to the same period in 2019.
Dun & Bradstreet chief economist Arun Singh commented:
"The index has dropped 7 per cent more than it did during the 2009 financial crisis. The near halt in almost all non-essential activities in the industrial and services sectors due to the nation-wide lockdown has led to a fall in the optimism levels for net sales and new orders to the lowest level in 18 years."
---