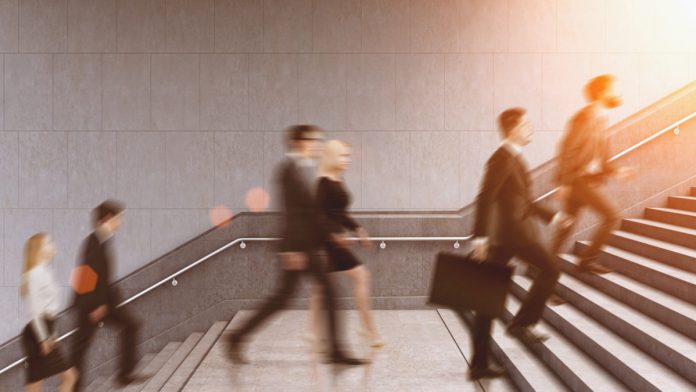 The Pound is extending losses for a third straight session on Tuesday. The Pound US Dollar exchange rate closed on Monday at US$1.2438, -0.4% on the day after the Chancellor revealed that companies had furloughed over 1 million British staff as oil traded negative for the first time ever.
At 07:30 UTC GBP/USD was falling -0.3% lower at US$1.2405 as investors look ahead to the release of UK labour market data which could answer questions over the size of the economic hit that Britain could be expecting.
172,500 Jobless Claims Forecast
The Pound is slipping lower despite slightly more encouraging coronavirus statistics, 496 coronavirus fatalities were recorded, the lowest number in two weeks. Whilst the death toll often drops after the weekend, evidence is mounting that the UK could have passed its peak.
However, evidence is growing over the damage that the lock down is doing. The pound was under pressure the previous session after Chancellor Rishi Sunak announced that British firms have furloughed over million workers on the first day of applications. The government scheme will pay 80% of employers wage bill, until the end of June, for staff suspended owing to the coronavirus lock down.
Today investors will turn their attention to UK labour market data. Whilst the wage growth and unemployment components of the report relate to February, the claimant count, or jobless claims as it is also known, relates to March and will show the initial impact of the covid-19 hit to the economy. Analysts are forecasting an increase in claims by 172,500. This is around 10 times higher than February's figure. A weak reading could send the pound sharply lower.
US Dollar Rallies As Oil Trade Negative
The US Dollar is pushing higher on Wednesday, as investors bought into the greenback for its safe haven properties following a historic slide in oil prices overnight. West Texas Intermediate (WTI)for May delivery slide into negative pricing for the first time ever. The plunge in oil prices could see a lot of companies get hit and may start to fail. As a result, the US Dollars safe haven status is making it attractive in early trade.
Today investor could look towards the release of US homes sales data. Homes sales had soared in February, reflecting the excellent labour market. However, this is expected to reverse sharply in March as the coronavirus lock down keeps buyers and sellers socially distant. Analysts are forecasting sales will drop 8.1%, the largest one month decline since November 2015.
---