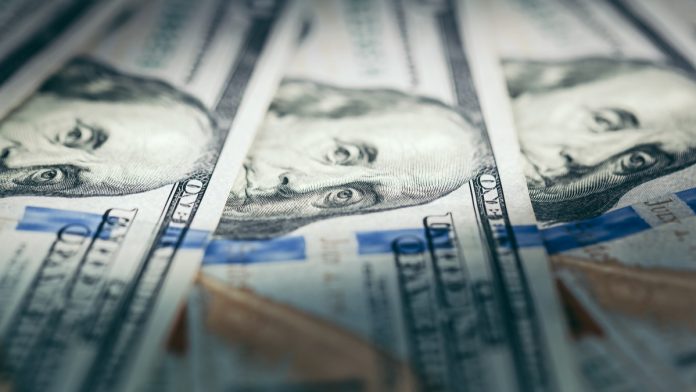 The British pound is lower against the US dollar on Monday.
A risk-off tone caused by collapsing oil markets down to levels last seen in 1999 has boosted the US dollar as a haven.
The British pound is losing the battle against the key $1.25 level versus the dollar, which continues to resist further upside.
Pound versus US Dollar was down by 45 pips (-0.36%) to 1.2454 as of 4pm GMT.
GBP/USD made several early attempts to break 1.25 before easing back to under 1.245 on the failure to do so. Last week the exchange rate rose +0.37%.
British pound drops as EU/UK trade talks resume
The pound was under pressure as traders worried about fraught relations between the EU and UK as post-Brexit negotiations begin again this week. Chief negotiator Michel Barnier will give a speech on Friday to update on the progress of talks this week. Whatever progress is made over the next five days, its likely the speech will be peppered with frustrations that the UK won't accept the need for an extension to the transition period.
That idea has been written off by the UK government, a message that was presumably sanctioned by Prime Minister Boris Johnson who is still convalescing after his illness at home. As long as ending the year without an EU trade deal remains a possibility, gains in Sterling could be capped.
Dollar gains as Trump defers tariff payments
US President Trump will allow American businesses that have been impacted by the coronavirus pandemic to defer payments on some import tariffs. The tariffs are paid to the US Treasury by American businesses with the goal of keeping prices level with domestic equivalents. It's another costs businesses can avoid paying, helping them stay afloat and hopefully keep on workers while sales are down. News of US tariff postponement was greeted with much enthusiasm across wider markets, although may have limited the downside brought about by slumping oil markets.
The dollar gained over Sterling despite the major damage being wrought on the US shale industry by the coronavirus pandemic. Oil prices on futures contract that expire tomorrow crashed 40% to nearly $10 per barrel, levels not seen in 21 years.
---