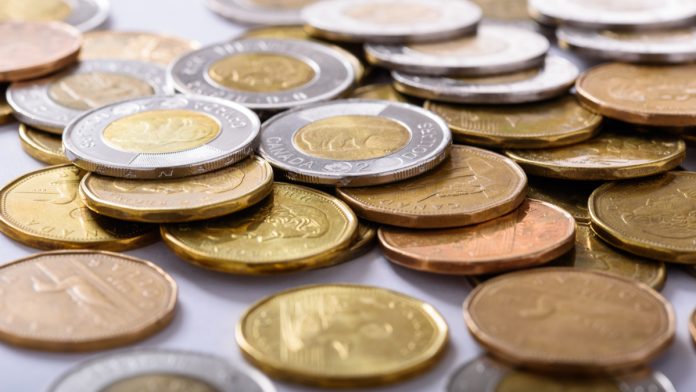 GBP/CAD is generally bullish on Monday, but it has been very volatile. Currently, one British pound buys 1.7571 Canadian dollars, up 0.35% as of 11:00 AM UTC. The pair showed a similar gain in the morning, but then it dropped to the negative territory, after which it bounced back to peak at 1.7572.
The Loonie is under pressure amid declining oil prices. WTI futures have declined to the lowest level since 1999, as market participants are worried that US storage capacity would be full. Besides this, oil companies should report the worst quarterly earnings since the financial crisis in 2008. Canada is an oil-dependent economy, which is why its national currency reacts promptly to the mood variations in the oil market.
Today, Brent futures have fallen by almost 4% while WTI has tumbled about 9% at the time of writing. The May WTI contract plummeted over a quarter to the lowest since March 1999, as investors are dumping the contract ahead of its expiry.
Warren Patterson, head of commodities strategy at ING, explained:
"The May contract is set to expire tomorrow and the bulk of the open interest and volume is already in the June contract."
OPEC, IEA Expect Decline in Oil Demand
Recent monthly reports published by the Organization of the Petroleum Exporting Countries (OPEC) and the International Energy Agency (IEA) anticipate declining oil demand. Analysts predict that the dropping appetite might not be offset by the latest historic agreement of the OPEC+ members to cut production by over 10 million barrels a day, which is a record figure.
Meanwhile, the volume of crude held in US storage continues to increase amid declining demand.
Bjornar Tonhaugen, head of oil markets at Rystad, commented:
"As production continues relatively unscathed, storage is filling up by the day. The world is using less and less oil and producers now feel how this translates in prices."
While the pound has managed to increase against the Canadian dollar, it has declined against majors like the US dollar and euro. Last week, the UK government extended the lockdown measures for three more weeks, which puts additional pressure on the British economy.
---