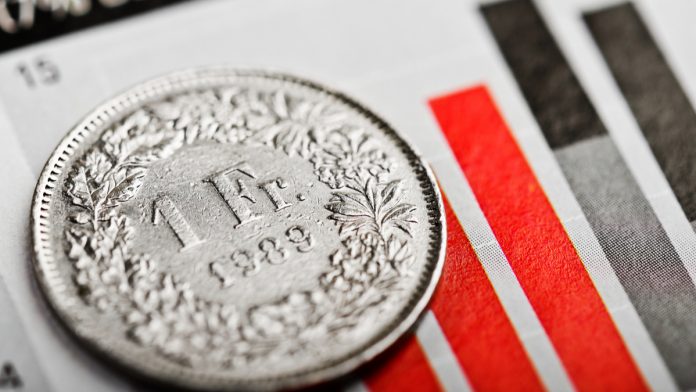 The British pound is lower against the Swiss franc on Monday.
The start of another round of post-Brexit trade talks this week via video link has put off traders buying pounds at the start of the week and the currency is mostly lower.
An unprecedented nosedive in oil prices has hobbled global sentiment and has benefitted the Swiss franc, a known haven asset.
GBP/CHF was down by 50 pips (-0.42%) to 1.2037 as of 3pm GMT.
The currency pair topped out near 1.21 on Monday and saw modest declines to 1.204. Last week the exchange rate rose +0.46%.
Pound under pressure as post-Brexit trade talks start
There is an increased Brexit risk-factor associated to the pound this week as negotiations between the EU and UK restart. The two sides talking again is a positive after weeks of inaction caused by the coronavirus lockdown and both chief negotiators contracting the virus. British chief negotiator David Frost upped the ante ahead of the talks last week when he reiterated that the UK plans to stick to its end of your deadline to complete the negotiations.
Swiss franc gains as a haven as oil prices tank
Investors sought the relative safety of the Swiss franc after oil prices crashed as much as 40% on Monday in another unprecedented rout. The price of US oil futures contracts expiring Tuesday crumbled to nearly $10 per barrel, the lowest since 1999. Because the world still runs on energy from fossil fuels, the price of oil is used as a barometer for the global economy.
Oil markets are in a condition being called 'super contango' because spot prices (the prices paid for immediate delivery) are so much lower than futures prices (the price for oil to be delivered at a later date). The reason for the big difference is that collapsing demand under the lockdown in America has seen the oil added to storage instead of being used and now storage is running out. Oil producers are getting increasingly desperate to offload their oil while there is still storage left and are cutting prices drastically.
---