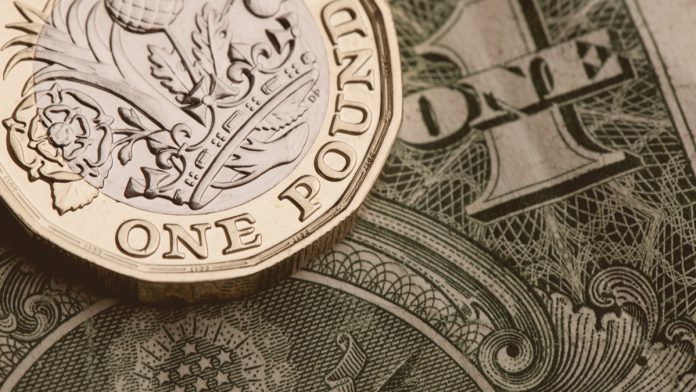 The British pound is higher against the US dollar on Friday.
Risk sentiment improved on Friday, minimising demand for the dollar as a haven. US President Donald trump announced plans to reopen the US economy and clinical trials showed a drug was found to help coronavirus treatment.
Pound versus US dollar was up by 55 pips (+0.44%) to 1.2510 as of 4pm GMT.
GBP/USD traded in a wide 90-pip range from just above 1.24 to just beyond 1.25, ending the day slightly more in the positive. Gains for the week total just +0.41%.
British pound benefits as UK sets out exit plan
The pound may have benefited from the greater clarity on the UK's 'exit plan' from lockdown after Foreign Secretary Dominic Raab yesterday announced the government will delay re-opening of economy from lockdown for 'at least' three more weeks.
There will be some disappointment among the public that the UK is no yet in a position to open up some parts of the economy in a manner similar so several countries in mainland Europe. The Prime Minister's James Slack clarified on Friday that "work is taking place to prepare for relaxing of restrictions." Adding that "But for now, the public message is focused on staying at home."
Dollar drops as Bullard ignores Moral Hazard
There have been tentative signs of a dollar comeback this week but there was no follow through with the improved risk sentiment and rally in equities.
US President Trump has been resisting the US lockdown from day one, although ultimately agreeing it was necessary he now he is leading the charge on how America reopens. On Friday the President said "America wants to be open and Americans want to be open," he said. "A national shutdown is not a sustainable long-term solution."
The dollar also has an active central bank that is not following normal conventions on how to support the economy which is weighing on the currency. The Fed's Bullard today said today that
"Moral hazard would be a concern in normal times, but not during a pandemic." The implication is that the Fed is bailing out everyone, deserved or not at the expense of the dollar.
---