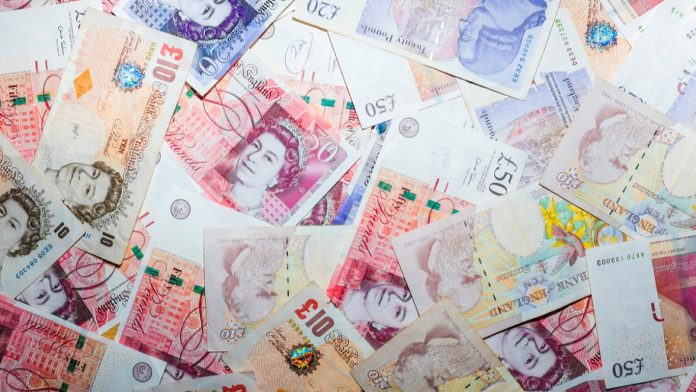 The British pound is lower against the Swiss franc on Wednesday.
Tumbling oil prices contributed to souring market sentiment on Wednesday that knocked the British pound off its one-month peak.
Amid flagging confidence in global markets and unease at the length of time countries will remain in lockdown, the Swiss franc was preferred over Sterling as a haven.
GBP/CHF was down by 56 pips (-0.47%) to 1.2062 as of 4pm GMT.
The currency pair was well over 1.21 overnight but slid back down to a low of the day near 1.205. Today's fall in the exchange rate completely unwound yesterday's small gain of +0.14%, meaning a week-to-date gain of +0.32%.
Pound drops alongside falling oil prices
Unsettling developments across oil markets hit the wave of confidence that has been carrying both stock prices and the British pound higher over the past fortnight. WTI crude oil futures briefly touched the lowest level since 2002 near the widely-watched $20 per barrel.
The International Energy Agency said in its monthly demand outlook report that "There is no feasible agreement that could cut oil supply enough to offset demand losses." The statement pretty well encapsulates the concern that has been besieging oil markets ever since the OPEC+ agreement this past weekend.
Oil prices failed to make any meaningful gains after the weekend announcement that Saudi Arabia and Russia with the blessing of G20 oil ministers would reduced oil production by nearly 10 million barrels per day.
Swiss franc rebounds on gradual lockdown rollback concern
Optimism that some European countries would lift lockdown restrictions had seen stocks and riskier currencies jump in the past few days. The return of some caution in markets has bolstered the franc.
It's becoming clear that the reopening of economies will be done gradually, meaning a more prolonged hit to the global economy, making a return to prior levels of output harder to achieve and making the resultant recovery less likely to be the kind of V-shape some had been pricing into currencies.
---