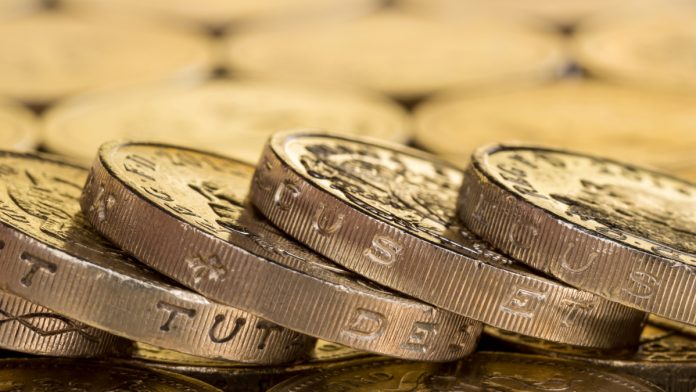 The Pound is snapping a two-day winning streak versus the Euro, which saw it gain just shy of 1%. The Pound versus Euro exchange rate closed Tuesday's session at €1.1496, slightly down from the 5-week high of €1.1518 reached earlier in the session.
At 06:30 UTC, GBP/EUR is trading -0.1% higher at €1.1484 as concerning coronavirus statistics and Brexit are in focus.
13% GDP & Brexit Talks
The Pound is trading on the back foot, as coronavirus fatalities remain elevated at 778 deaths. Hospital admissions continue to fall, which suggest that the social distancing and lock down measures are working.
These same measures which are showing the spread of coronavirus are wreaking havoc with the economy. The Office for Budget Responsibility (OBR) forecast that the UK economy could contract by 13% this year due to the coronavirus shutdown, in what would be its deepest recession for three centuries. In the April – June period economic output could tank 35% with unemployment doubling to 10%. The OBR also predicted that the economy would bounce back quickly next year if the restrictive measures are lifted.
The report made for grim reading. The OBR stressed that this was not an official forecast given the lack of clarity over how long the UK government's exit strategy to the lock down.
There is no UK economic data due for release. Brexit is back in focus with UK and EU negotiators to discuss the timetable for talks.
Lock Down Exit Strategy In Focus
The Euro was broadly in favour versus its peers on Tuesday, boosted by risk sentiment and improving coronavirus numbers. Italy reported the fewest number of cases since 13th March, whilst deaths declined to 609
Meanwhile, European governments are mapping out exit strategies for activating economies which ground to halt during the lock down. There is an important balance to be struck between risking the resurgence of the virus and mitigating economic damage. Austria became the first European country to ease restrictions, opening some shops. Denmark will open schools today.
Today Angela Merkel will meet with regional premiers to discuss the scaling back of the lock down measures in Germany. The European Commission has also drafted a coordinated proposal to reopening economies across the region. The change in discourse to easing lock down measures is lifting optimism and boosting demand for the euro.
There is no high impacting eurozone data due today.
---