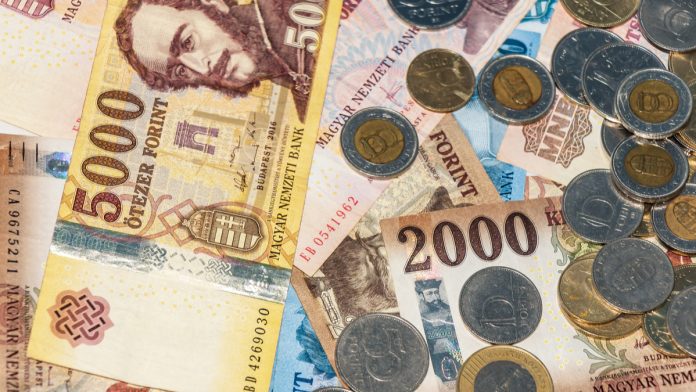 The Hungarian Forint is slipping lower versus the US Dollar, snapping three straight sessions of gains. The Hungarian Forint strengthened by 4.4% versus the greenback across the previous week, closing at 323.16 as the broad mood in the market improved.
At 08:45 UTC, USD/HUF is trading +0.2% at 323.75. This is towards the upper end of the daily trading range of 322.30 – 324.12. The markets in Hungary are closed for the extended Easter holiday weekend. Markets in the US are open.
Hungarian Lock Down Extended Indefinitely
The Hungarian Forint has come under pressure after 3 consecutive days of gains as global risk sentiment takes a turn for the worse on Monday. Coronavirus cases continue to climb, and lock downs are being extended.
Hungarian Prime Minister Viktor Orban extended the lock down in Hungary indefinitely. Hungary has 1458 confirmed cases and 109 deaths. The lock down measures were introduced last month and the government has said that they will review the lock down measures weekly.
These restrictive measures, plus tumbling oil prices mean that the National Bank of Hungary now expects inflation to slow to 2.6% – 2.8% this year, below its previous forecast of 4%. The central bank has also revised downwards its growth forecast. The economy is expected to contract in the first half of the year and rebound in the second half.
There is no economic data due until Thursday when investors will look towards construction output for February.
US Dollar Looks To Earning Season
The US is trending broadly lower versus its major peers, extending losses from the previous week, when the Federal Reserve announced additional support to the tune of $2.3 trillion. The Fed's announcement came as the number of American citizens signing up for unemployment insurance jumped 6.6 million in the week ending 3rd April. This puts the total over a three-week period at approximately 15 million or 10% of US workforce.
There is no US economic data to be released today. Investors will look to the start of US earning season tomorrow. US banks will kick off the season in which companies are expected to show the initial hit from coronavirus on profits and revenues. Any forward guidance given is also expected to show an even bigger impact in the second quarter. Very weak figures could boost demand for the safe haven US Dollar.
---