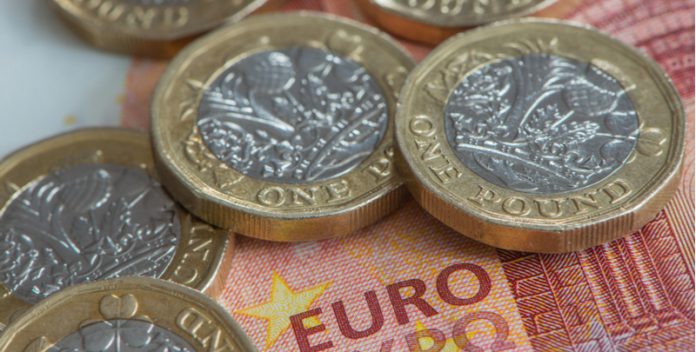 The Pound and the Euro were well matched in the previous session.
The Pound versus Euro exchange rate settled on Thursday at €1.14, less than 10 points lower than where it had opened the session at.
Today at 06:30 UTC, GBP/EUR is trading approximately flat in what is expected to be a quiet session, given the Easter break. Stock markets in the UK and on mainland Europe are closed for Good Friday and the extended Easter holiday weekend.
There is no economic data from either the UK or the eurozone meaning the focus will be squarely on coronavirus developments.
Pound Weighs Up Boris Johnson's Health & Lock Down Extension
The Pound is holding gains from across the week on news that Boris Johnson is out of intensive care. However, the update came alongside news that the number of UK daily coronavirus fatalities remained elevated at 881. Owing to the high number of deaths, the UK will stay in lock down. The longer that the UK remains in lock down, the greater the hit to the economy.
Figures from the Office of National Statistics, yesterday, showed that the UK economy grew just 0.1% in the three months to February and that the economy actually contracted by -0.1% in February. In other words, the UK economy was in bad shape prior to the restrictive measures put into place to stem the spread of coronavirus.
The data came of the same day that the National Institute of Economic Research predicted that the UK economy could shrink 15-25% in the second quarter of the year.
Eurogroup Agrees €540 Billion Deal
Demand for the Euro was solid across the board in the previous session after Eurogroup finance ministers reached an agreement on an emergency package to cushion the economic hit from coronavirus.  For weeks, the 27 member states have failed miserably to reach any form of agreement. However, thanks to a softening of stance by the Netherlands, the finance ministers have agreed on a way forward which has been sent to the EU leaders.
Whilst jointly issued debt was a firm no go, other financial avenues were available. The €540 billion package includes minimal conditions to access credit lines from the eurozone bailout fund, a boost to the lending capacity of the European Investment Bank and a new unemployment insurance scheme proposed by the European Commission.