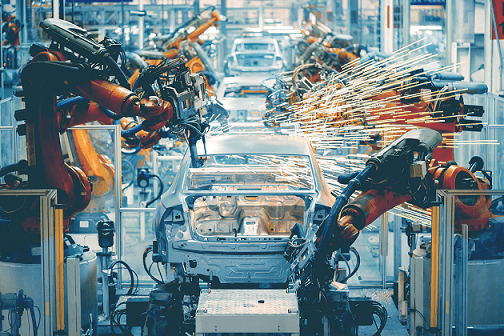 The dollar is strengthening slightly in early trading on Wednesday, after it dropped to 11 month lows versus the pound in the previous session. The pound to US dollar exchange rate hit a top of US$1.3244 on Tuesday, a level not seen since September of last year. The pair has since pulled back, breaking below US$1.32 as it moves into the new session.
Pound traders are still waiting cautiously ahead of Thursday's Bank of England (BoE) monetary policy decision. However, the business sentiment indicators from the manufacturing, construction and service sector as measured by purchasing managers index, pmi, are providing some impetus for direction.
Sterling managed to hold onto its gains in the previous session as investors digested the UK manufacturing pmi. The pmi had been forecast by analysts to improve from an index of 54.3 to 54.5, but instead jumped from a revised 54.2 to 55.1. Any figure above 50 represents expansion.
The numbers show that British manufacturing strengthened in July mainly thanks to a significant boost from exports. The weaker pound in addition to the global recovery gaining traction has meant that foreign demand grew at the second fastest rate since figures began in the nineties. The pound rallied on the news.
Why does strong economic data boost a country's currency?
Solid economic indicators point to a strong economy. Strong economies have strong currencies because institutions look to invest in countries where growth prospects are high. These institutions require local currency to invest in the country, thus increasing demand and pushing up the money's worth. So, when a country or region has good economic news, the value of the currency tends to rise.
Today the construction pmi will be released and is expected to be an index of 54, down marginally from the previous month's 54.8. Another surprise on the upside could further support the demand for sterling on Wednesday amid signs that the UK economy is holding up.
Demand for the dollar is rising ahead of ADP Jobs data
The US dollar is in recovery mode in early trade on Wednesday after being unappealing to investors due to political jitters and unimpressive economic data.
Confidence has been declining in President Trump and his seemingly chaotic administration, which has weighed on the value of the dollar. Trump continued to surprise the markets earlier this week by firing Anthony Scaramucci, who had been the White House's communication director for just 10 days.
How does political stability boost a currency?
Political stability boosts both consumer and business confidence, which means corporations and regular households alike are more likely to spend money. The increased spending, in turn, then boosts the economy. Foreign investors prefer to invest their money in politically stable countries as well as those with strong economies. For foreign investors to put their money into an economy, they need local currency. As they acquire the money needed, the demand for that particular currency increases, which then boosts its value.
In addition to the political mess in Washington, economic data on Tuesday was also disappointing which drove investors away from the dollar. US manufacturing grew less in July than in June and also came in lower than what analysts had predicted.
Today the US ADP jobs data could provide a much needed boost to the dollar. The markets are anticipating a solid reading, which appears to be beneficial for the dollar.

This publication is provided for general information purposes only and is not intended to cover every aspect of the topics with which it deals. It is not intended to amount to advice on which you should rely. You must obtain professional or specialist advice before taking, or refraining from, any action on the basis of the content in this publication. The information in this publication does not constitute legal, tax or other professional advice from TransferWise Inc., Currency Live or its affiliates. Prior results do not guarantee a similar outcome. We make no representations, warranties or guarantees, whether express or implied, that the content in the publication is accurate, complete or up to date. Consult our risk warning page for more details.
This article was initially published on TransferWise.com from the same author. The content at Currency Live is the sole opinion of the authors and in no way reflects the views of TransferWise Inc.