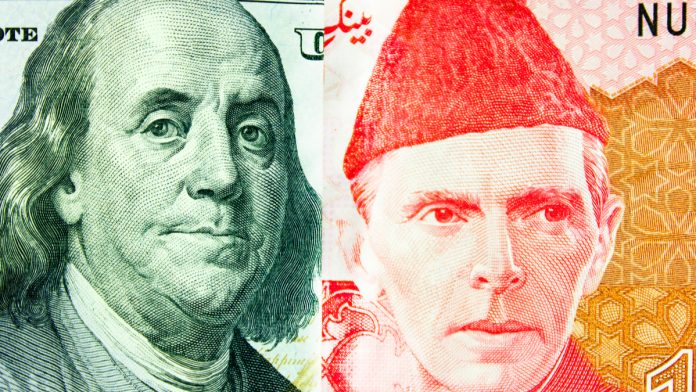 After 5 straight sessions of gains versus US Dollar, the Pakistani Rupee is slipping lower on Friday. The Rupee has gained over 4.5% across the past 5 sessions taking it from 163.25 to Thursday's close of 159.90, as support from the IMF combined with central bank and government measures boosted demand for the Rupee.
At 10:45 UTC, USD/PKR is trading +0.05% higher at 159.50. This is at the lower end of the daily traded range of 159.60 – 161.33.
WHO Warn of 200,000 Covid-19 Cases By July
The Pakistani Rupee was coming under pressure on the final day of the week amid growing concerns over the coronavirus outbreak in the country. The World Health Organisation warned that the number of covid-19 cases in Pakistan could surge to 200,000 by mid-July if "effective measures" are not implemented to stem the spread of the virus. The effect on the economy would also be devastating, with the number of people living in poverty set to double.
Currently the number of coronavirus cases in Pakistan have surged past 10,000 and more than 210 people have died. The Pakistan lock down restrictions are being eased as Ramadan started on Thursday evening.
Underpinning the Rupee was news from credit rating agency Moody's Investors Service which forecasts that Pakistan's economy will shrink by less than what both the State Bank of Pakistan, the International Monetary Fund and the World Bank have all projected.
Fitch forecasts that the Pakistan economy will contract by 01% – 0.5% in fiscal year 2020, whilst the SNB, IMF and WB anticipated a contraction in the region of 1.3% -1.5% amid a drop in consumption, sluggish exports and a halt in tourism.
Drug Trial Failure
The US Dollar is pushing higher across the board after disappointing reports from the first clinical trials of Remdesivir, a drug widely hoped to treat covid-19. However, a report accidently released by the WHO indicates that the first clinical trials in China proved to be unsuccessful.
US Dollar investors will now look ahead to US durable goods data and consumer confidence. Analysts are expecting both data releases to be awful. Disappointing readings could boost demand for the safe haven dollar.
---