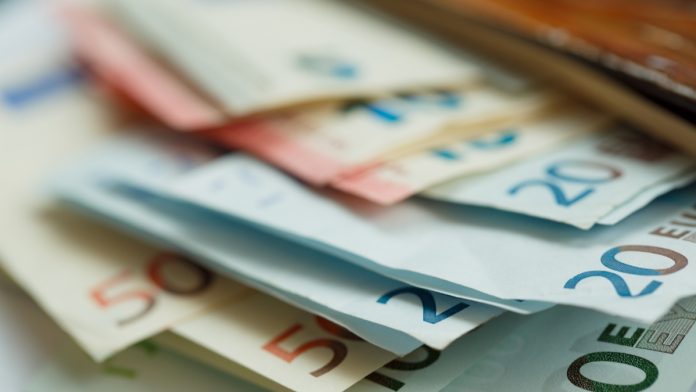 Euro (EUR) extends losses for a second session
A shortage of AstraZeneca covid vaccines in the EU hits demand
US Dollar (USD) rises on safe haven inflows post FOMC
US Q4 GDP in focus
The Euro US Dollar (EUR/USD) exchange rate is extending losses for the second straight session. The pair settled on Wednesday -0.4% at US$1.2108 after rising to a high of US$1.2170 . At 09:15 UTC, EUR/USD trades -0.14% at US$1.2091.
The Euro remains under pressure after European Central Bank members hinted towards negative interest rates in an attempt to curb the strength of the Euro.
Adding to the Euro's woes are growing concerns over the vaccination programme in the bloc amid a shortage of AstraZeneca vaccines for the region. AstraZeneca warned the EU that it would receive only a quarter of the 100 million doses it expected to have by April. A vaccine tug of war between the EU and the UK could keep pressure on the common currency.
Attention will now turn to German inflation data which is expected to pick up 0.7% year on year in January, up from -0.3% in December.
The US Dollar is edging higher on Thursday continuing with gains from the previous session in risk off trade. US equities on Wall Street experienced one of the biggest one day selloffs in three months as hedge funds liquidated positions to cover the short squeeze on other stocks as retailer trades take on corporate trades. Fears over the final outcome of the dangerous game and concerns over the vaccine tug of war in Europe are boosting demand for the safe haven US Dollar, whilst hitting demand for riskier assets and currencies.
The Federal Reserve kept interest rates on hold as expected and adopted a down beat tone signalling concern over the health of the economic recovery. This further served to boost demand for the safe haven US Dollar.
Attention will now turn to the US economic calendar with preliminary reading of the fourth quarter GDP and jobless claims to take the spot light.
---