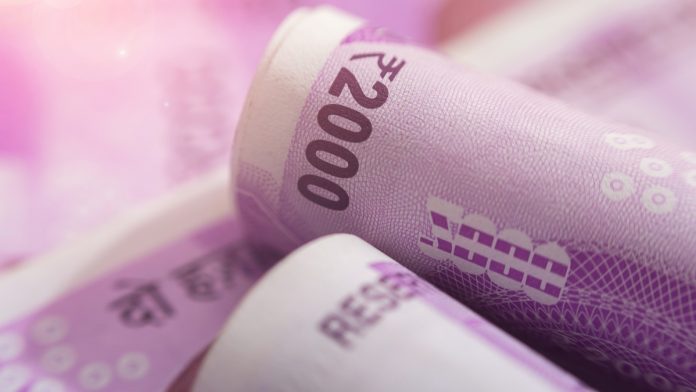 Indian Rupee (INR) falls for a 6th day
Oil prices rise further
US Dollar (USD) falls versus major peers
FOMC 2-day meeting begins today
The US Dollar Indian Rupee (USD/INR) exchange rate is rising for a sixth straight day. The pair rose +0.22% in the previous session, settling on Monday at 83.27. At 10:30 UTC, USD/INR trades +0.07 at 83.27 and trades in a range of 83.14 to 83.33.
The rupee is edging lower amid high oil prices and as investors await the Federal Reserve interest rate decision. Oil prices have risen to a fresh 10-month high, with Brent rising above $95 a barrel for the first time this year. Rising oil prices are bad news for India, which imports around 80% of its oil needs.
Elsewhere, the Indian central bank says that it sees core Inflation, which excludes food and fuel prices stabilising. Core inflation slipped to 5% in August, while headline inflation remained above the central banks' 2% to 6% comfort band. The RBI also noted that rising crude oil prices pose a risk to financial stability.
The US Dollar is rising against the Rupee but falling against major peers. The US Dollar Index, which measures the greenback versus a basket of major currencies, trades -0.05% at the time of writing at 105.08, marking the fourth straight day of losses.
The US dollar is edging lower against its major peers in cautious trade ahead of the start of the two-day FOMC rate decision meeting.
Policymakers will meet later today to start the debate over whether to raise interest rates further or whether to leave the benchmark level at it's current 5.25%- 5.5% level,  a 22-year high.
While the market is convinced that the Fed will leave interest rates on hold in September, the market also believes that there is a 70% probability of the Fed leaving rates unchanged in November as well. In contrast to the financial markets, economists believe that the US central bank could raise rates again before the end of the year in order to tame inflation.
In a Financial Times survey, 90% of economists asked said they believe the Fed has more work to do, with almost half of the economists surveyed forecasting the Fed fund rate would peak at 5.5% -5.75% meaning one more quarter-point rate hike is expected.
---