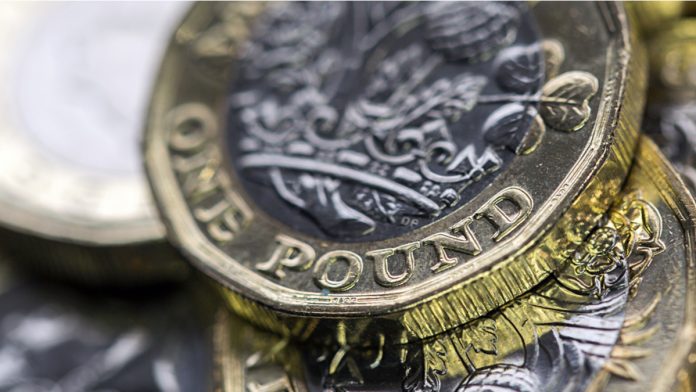 Pound (GBP) rose on Friday as the UK avoids a recession
UK manufacturing PMI expected at 46.2
Euro (EUR) fell after inflation cooled to 5.5%
Eurozone manufacturing PMI is expected at 43.6
The Pound Euro (GBP/EUR) exchange rate is holding steady after losses last week. The pair fell -0.25% in the previous week, settling on Friday at €1.1640 and trading in a range between €1.1548 – €1.1707. At 05:35 UTC, GBP/EUR trades -0.01% at €1.1639.
The pound rose on Friday after UK GDP data showed that the UK economy stayed out of a recession in the first three months of the year. The economy grew at 0.1% QoQ in Q1, as consumers dipped into savings to support spending. The 0.1% growth was in line with the preliminary reading.
The data came amid growing signs that households are dipping into savings at a record pace in order to maintain their spending. The overall savings ratio, which is based on the proportion of disposable income not spent on consumption found two 8.7% in Q1, down from 9.3% in Q4 of 2022. This puts the UK at the second lowest savings ratio level in the G7.
Looking ahead, attention will now turn to the UK manufacturing activity data, which is expected to show a slowdown to 46.2 in June from 47.1 in July. The level 50 separates expansion from contraction.
The euro fell on Friday after the annual inflation rate fell by more than expected in June to 5.5%. Inflation cooled significantly thanks to a sharp fall in the cost of energy and highlighted the increasing divergence between inflation in the eurozone and stubbornly high inflation in the UK.
Eurozone inflation had fallen from 6.1% in May and came in below forecasts of 5.6%. Core inflation which strips out more volatile items such as food and fuel, rose by less than expected to 5.4%, up from 5.3%.
Attention will now also be on eurozone manufacturing data which is expected to confirm that manufacturing slowed significantly to 43.6, down from 44.8. Particularly deep contraction in German manufacturing PMI is expected at 41, down from 43.2.
---