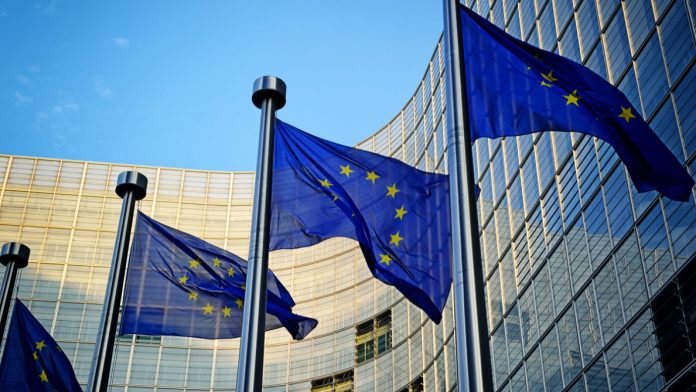 Pound (GBP) rises as banking crisis eases
BoE rate decision next week
Euro (EUR) rises after rate hike
EZ inflation data is due
The Pound Euro (GBP/EUR) exchange rate is falling two days of gains. The pair rose 0.05% in the previous session, settling on Thursday at €1.1409 after trading in a range between €1.1338 – €1.1432. At 08:45 UTC, GBP/EUR trades -0.17% at €1.1393. The pair is set to rise 0.8% across the week.
The pound is falling against the euro as the outlook for European banks improves. Risk sentiment has lifted amid optimism after Credit Suisse and First Republic Bank in America were offered lifelines, hopefully bringing an end to this week's global banking crisis.
There is no high impacting UK economic data today Instead, investors will look ahead to the Bank of England interest rate decision next week. The decision comes after chancellor Jeremy Hunt outlined in his budget a decision to inject more than 20 billion a year into the UK economy, I move which could encourage the UK central bank to lift interest rates again.
However, at the same time, the growing turmoil in the financial markets that has been evident this week meant that investors pared back expectations for another 25 basis point rate increase by the Bank of England. With inflation in double digits, the central bank still appears to have much work to do to bring consumer prices back toward the 2% target level.
The euro is on the rise after the European Central Bank hiked interest rates by 50 basis points. Heading into the meeting, there had been some doubts as to whether the central bank would go ahead with the rate hike given the cracks appearing in the banking system.
However, with inflation proving to be stickier than expected at 8.5 percent year on year, the ECB finds itself in a difficult position. With rates now at 3.5% ECB president Christine Lagarde said that future moves would be data-dependent. She also acknowledged that more rate hikes could cause distress for some individual banks, but the risk of contagion was low.
Eurozone inflation data today is expected to confirm the preliminary reading of 8.5%
---