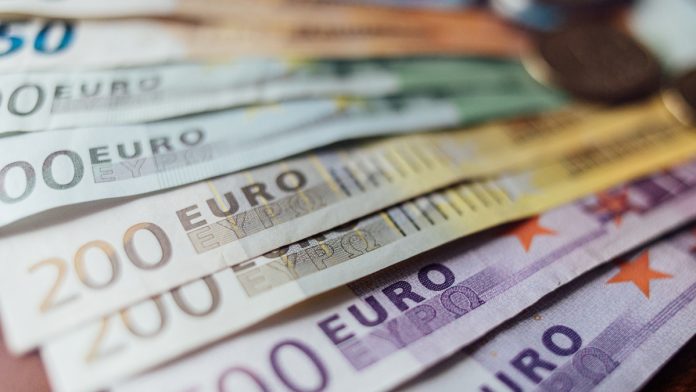 Pound (GBP) rises despite manufacturing activity falling
BoE to start QT
Euro (EUR) rose yesterday as inflation jumped
ECB pressurized to hike rates faster
The Pound Euro (GBP/EUR) exchange rate is rising after losses in the previous session. The pair fell -0.40% yesterday, settling at €1.1600 after trading in a range between €1.1589 – €1.1668 across the session. At 11:45 UTC, GBP/EUR trades +0.13% at €1.1616.
The pound is pushing high after data showed that manufacturing activity contracted by less than expected in October. The manufacturing PMI was upwardly revised to 46.2 in October, up from the initial reading of 45.8. This was down, though, from 48.4 in October. The level 50 separates expansion from contraction.
The manufacturing sector shrunk at its fastest pace since mid-2020 in the depths of the pandemic. This is the latest evidence that points to the UK economy heading to a steep contraction in the coming months, something which is likely to concern the Bank of England when it meets on Thursday to discuss monetary policy.
Separately the BoE is due to kick off the start of its quantitative tightening programme as it looks to reduce its balance sheet after over a decade of stimulus and quantitative easing.
The move comes as the government is also looking set to raise taxes and cut spending to attempt to fill a £50 billion black hole.
The euro is slipping lower after strong gains yesterday. The common currency jumped after inflation in the region jumped to a record high of 10.7% year on year in October, up from 9.9% in September and well ahead of forecasts of 9.8%.
The data keeps pressure on the European central bank to raise interest rates at a faster pace even though economic growth is slowing quickly.
The eurozone economy grew 0.2% quarter on quarter in the July to September period. This was down from 0.8% growth in Q23 but does mean that the economy avoided contraction.
Today there is no high-impacting data from the eurozone. Attention will start turning towards German unemployment data tomorrow and eurozone manufacturing PMI data
---