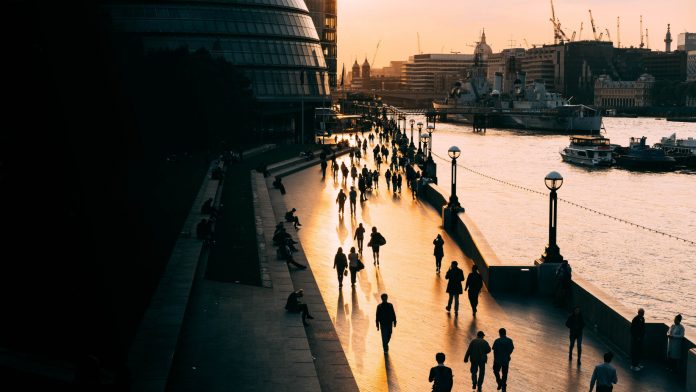 Pound (GBP) edges lower after strong gains
UK services PMI to expand at a slower rate
Euro (EUR) rises as PPI jumps
Services PMI to contract further
The Pound Euro (GBP/EUR) exchange rate is falling for a second straight session. The pair slipped 0.25% yesterday, settling at €1.1488 after trading in a range between €1.1433 – €1.1564 across the session. At 05:45 UTC, GBP/EUR trades -0.13% at €1.1473.
The pound remained solid in the previous session, edging just a few pips lower against the euro as investors continue digesting the Chancellor's U-turn and as Kwasi Kwarteng brings forward plans to get debt under control. The Chancellor's medium-term fiscal plan will be accompanied by an independent assessment from the Office of Budget Responsibility and was initially scheduled for November 23rd. However, Kwasi Kwarteng has bowed to pressure to publish it earlier to bring more calm to the markets.
Attention will now turn to the release of service PMI data, which is expected to show that the service sector contracted in September by 49.2, down from 50.9. The level 50 separates expansion from contraction.
The data comes following the manufacturing PMI release on Monday, which showed that activity contracted more than expected to 48.4.
The data suggests that economic activity in the UK is slowing, raising the likelihood that the UK GDP shrank in the third quarter.
The euro fell against the pound in the previous session but rose against the US dollar after eurozone wholesale inflation came in stronger than expected and after European Central Bank President Christine Lagarde said it was difficult to say whether peak inflation has passed.
Eurozone producer price index, PPI, which measures inflation at the wholesale level, jumped to 4.3% year on year in, up from 38% in July.
Looking ahead, attention will be on the composite PMI, which is often considered a good gauge of business activity, which is expected to contract in September, falling to 48.9, down from 49.8 in August.
Contracting economic growth and high inflation puts the ECB in a difficult position. Hiking interest rates aggressively will more likely tip the economy into recession.
---