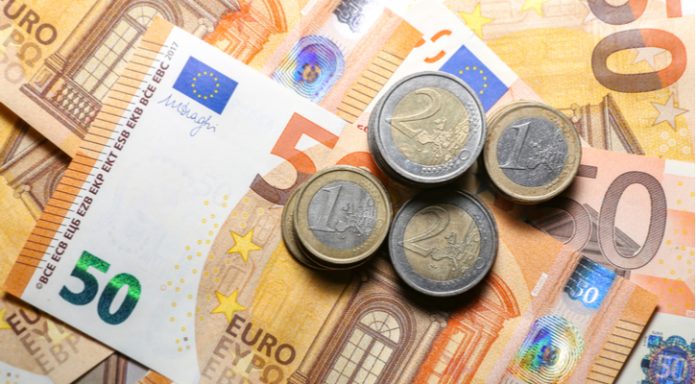 Russian Ruble swings back after reaching a new historic low against Euro
Euro softens mildly after ECB interest rate decision
Russia – Ukraine conflict enters its 19th day
Slow week ahead in terms of EU macro risk events
The Ruble Euro (RUB/EUR) exchange rate rebounded last week after it recorded the lowest level in history. The pair lost -7.91% last week, settling at €0.00686, towards the last week's middle of the range.
At 08:00 UTC AM, RUB/EUR trades up +3.37% at €0.007230 building upon gains from last week.
The Euro retreated against a basket of other currencies after ECB fastened QE tapering and it's trading back into consolidation slightly below the 1.1000 big round number.
Meanwhile, the German stock index DAX was seen set for a strong start in early European trading.  DAX trades up +2.25% during the first trading session of the week at 13,832.
Following the ECB interest rate decision last week, it's a slow week ahead in terms of macro risk events. In the Euro zone, investors are eyeing the industrial production data for January followed by German's ZEW survey.
Additionally, on Wednesday, March 16 the Economic and Financial Affairs Council (ECOFIN) meeting will take place to discuss the economic consequences of the Russia – Ukraine conflict.
Elsewhere, in the energy sector, WTI crude oil futures price closed down last week -9.99% at $109.20 per barrel.
A message from Wise (formerly TransferWise)
Our team is made up of over 90 nationalities, with offices all over the world — including Cherkasy — so we felt it important to put together resources for donating, and sending money to Ukraine. You can access this
support hub here
.
---