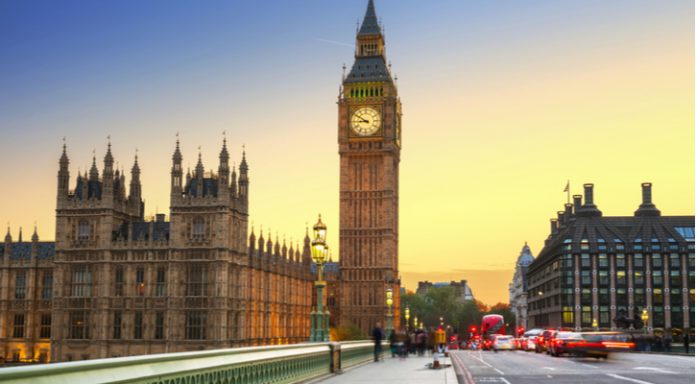 Pound (GBP) rises for a second day despite PM's troubles
The party gate report to be release imminently
Euro (EUR) struggles amid rising political concerns in Europe
EUR looks to German GFK consumer confidence data
The Pound Euro (GBP/EUR) exchange rate is holding steady on Thursday after two straight days of gains. The pair gained 0.26% in the previous session, settling at €1.1975 towards the high of the day. At 05:45 UTC, GBP/EUR trades -0.02% at €1.1973.
The pound pushed higher in the previous session thanks to an improved market mood and despite the political storm growing in London.
An official investigation into multiple parties being held at 10 Downing Street during lockdown is due to be published imminently. It's not exactly clear when the report will be published. However, ahead of its publication Prime Minister Boris Johnson said that he would resign if he has misled Parliament.
The Pound may not suffer across the medium term should Boris be forced out of a job. This is because the favourite candidates to replace Johnson still have similar policies. Current Chancellor Rishi Sunak is considered the most likely candidate to replace Boris Johnson. Should he take power there would be no obvious implication for the UK economy or the UK's position on Brexit.
Today there is no high impacting UK data so politics will remain firmly in focus, in addition to developments in eastern Europe. Britain has hinted at sanctions against President Putin, which has provoked a response from the Kremlin that such a move would be destructive.
The Euro came under pressure in the previous session pushed lower by a stronger US Dollar and growing political concerns in Italy over the future of current Prime Minister Mario Draghi' s goverhment. Draghi's government, which has been in power since February 2021 is in risk of collapsing should Draghi become President and he is succeeded by a less effective PM.
Today Euro investors will be looking towards the release of GFK German consumer confidence. Analysts are expecting consumer confidence to edge lower to -7.8 in February, down from -6.8 in January.
---