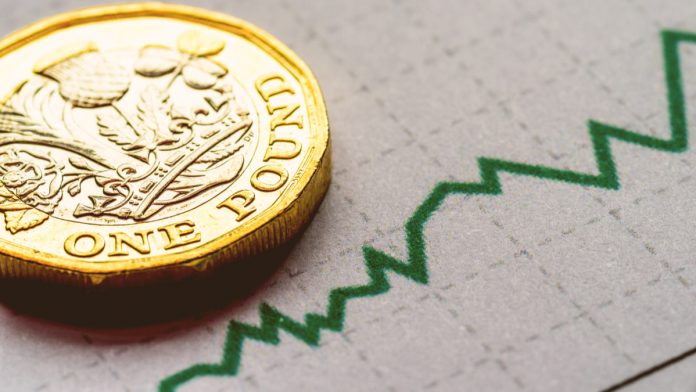 Pound (GBP) rises as CPI hits 5.1%
BoE under pressure to hike rates
Euro (EUR) drifts lower ahead of the ECB rate decision tomorrow
ECB has been the a more dovish central bank
The Pound Euro (GBP/EUR) exchange rate is advancing on Wednesday adding to gains from the previous session. The pair settled +0.39% higher on Tuesday at €1.1756 towards the high of the day. At 05:45 UTC, GBP/EUR trades +0.17% at €1.1776.
The Pound is on the ruse following a jump in inflation. The latest inflation data from the Office of National Statistics, as measured by the consumer price index, jumped to 5.1% in November, up from 4.2% in October and well ahead of the 4.7% that analysts had penciled in. On a monthly basis, inflation rose 0.7% after falling -0.1% the month earlier.
The data comes following strong jobs data on Tuesday. The ILO data revealed hat unemployment dropped to 4.2% and the number of staff on payrolls in the UK reached pre-pandemic levels. The number of people claiming for unemployment benefits also dropped by almost 50,000. All I all the data showed that the labour market is improving even as the governments furlough scheme winds down.
The data released this week will heap pressure on the BoE to raise interest rates when it meets tomorrow. However, with Omicron cases surging and restrictions tightening, the BoE could push back until February.
The Euro is drifting lower ahead of the European Central Bank meeting tomorrow. The ECB has been one of the more dovish central banks and that isn't expected to change in the December meeting.
Whilst the US Federal Reserve and the Bank of England are tightening policy or at least considering it in the near term, the ECB is not expected to raise interest rates at all next year. This divergence in central bank policy could pressurize the Euro.
The economic calendar has been relatively quiet this week with investors digesting better than expected industrial production. Factory output slowed slightly in October to 3.1%, down from 5.1% in September, but ahead of the 3.2% forecast.
---