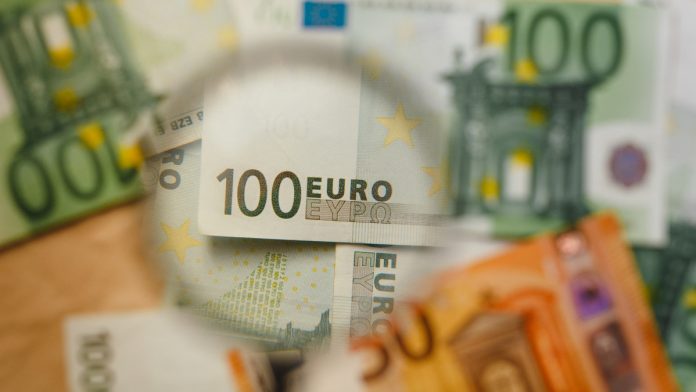 Euro (EUR) edges higher after small gains yesterday
Eurozone inflation data due
Pound (GBP) eases as small gains
Covid headlines in focus amid a quiet economic calendar
The Pound Euro (GBP/EUR) exchange rate is heading lower on Tuesday, paring mild gains from the previous session. The pair settled just marginally higher +0.06% at €1.1787 at the start of the week, towards the session low. At 05:45 UTC, GBP/EUR trades -0.07% at €1.1780.
The Euro drifted lower despite Eurozone consumer confidence confirming -6.8, the initial reading and despite German inflation surging higher. Price rose in the eurozone's largest economy, by an estimated 6% under the European Union harmonized gauge. This was ahead of forecasts and also marked a fresh 30 year high. The drivers of the high inflation levels include the base effects from the VAT reversal and more broadly higher prices owing to supply chain disruptions.
Higher inflation combined with tighter COVID restrictions will dent consumption heading into 2022. The Bundesbank warned last week that inflation was likely to climb to 6% this month.
Attention will now turn to Eurozone inflation data. Expectations are for inflation to rise to 4.5% year on year in November, up from 4.1% in October a 13 year high. This is well above the European Central Bank's target 2%. ECB President has been forced to reassure the public that prices won't run out of control.
Adding to the headwinds that the ECB have to deal with includes the arrival of Omicron into the European Union. However, for now the markets are waiting to see if the variant is more severe or vaccine resistant.
The UK also has eight cases of Omicron confirmed so far. The Brutish government has announced that it will offer a booster jab to all adults in a bid to speed up the booster programme.
Separately, according to a survey by the Confederation of British Industry, in its quarterly survey of the services industry showed the quickest growth in costs for businesses and consumers since the survey started in 1998.
There is no high impacting data due from the UK, so covid headlines are likely to remain in focus.
---