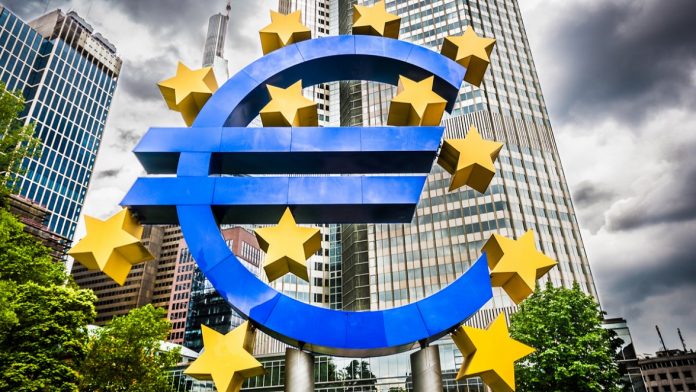 Pound (GBP) picked up off lows following Chancellor's budget
GDP forecasts were upwardly revised
Euro (EUR) rises as German consumer sentiment improves
ECB rate decision due
The Pound Euro (GBP/EUR) exchange rate is edging a few pips lower on Thursday, extending losses from the previous session. The pair settled -0.23% lower on Wednesday at €1.1843 in the middle of the daily range. At 05:45 UTC, GBP/EUR trades -0.02% at €1.1841.
The Pound picked up from session lows following the Chancellor's autumn budget. The Office of Budget Responsibility (OBR) upgraded forecasts for GDP this year to 6.5%, up from 4% in the March budget. This means that the UK economy was to regain its pre-pandemic level by the turn of the year.
Rishi Sunak used the upwardly revised Britain's economic recovery from the pandemic to pledge higher spending and tax cuts. However, he also highlighted concerns over rising inflation which could reach 5% next year. Thanks to the GDP upgrade, which means more tax revenues, Rishi Sunak will need to borrow less than previously expected.
Today there is little in the way of economic data from the UK.
The Euro rose versus the Pound following a surprise improvement in German GFK sentiment data. The forward looking indicator showed confidence is expected to strengthen in November rising to 0.9, up from 0.4 in October. This data suggests that households will support the economic recovery across the coming month.
Today the focus is firemly on the European Central Bank which is expected to make its monetary policy announcement today. The announcement comes as central banks across the globe are starting to adopt a more hawkish stance.
The central bank is not expected to adjust monetary policy, preferring to wait until the December meeting when they will have the added benefit of fresh GDP and inflation forecasts. The meeting comes at a time when Eurozone inflation is at 3.4% a 13 year high, although core inflation is at 1.9% still below the ECB's 2% target.
Investors will be listening closely for any commentary surrounding what could happen to when the PEPP bond purchasing programme expires in March next year.
---