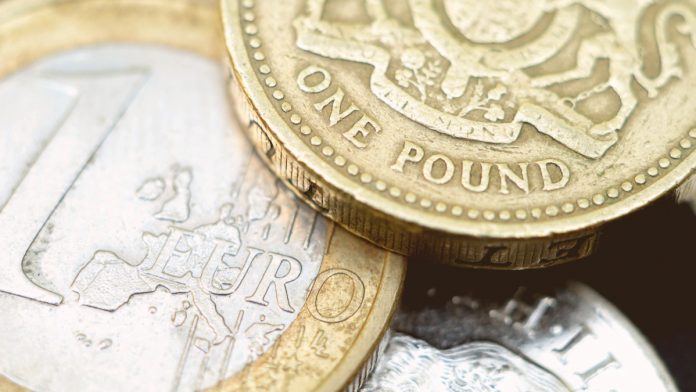 Pound (GBP) rises on BoE rate rise expectations
BoE rate rise in December?
Euro (EUR) weighed down on central bank divergence
Eurozone PMIs due on Friday
The Pound Euro (GBP/EUR) exchange rate is edging higher at the start of the week. The pair gained 0.75% across the previous week, settling at €1.1851 on Friday just shy of the weekly high of €1.1875 which is also a 20-month high. At 05:45 UTC, GBP/EUR trades +0.02% at €1.1855.
The Pound charged higher across the board on last week. Upbeat labour market data and GDP data boosted expectations that the Bank of England could look to move to raise interest rates as soon as this year. The CME Group consider that there is a 72% probability of the BoE raising interest rates in December.
Data last week revealed that the payrolls were back at pre-pandemic levels. UK GDP also rose and is expected to reach pre-pandemic levels by the end of the year. Meanwhile inflation is surging higher amid ongoing supply chain shortages and energy crisis. The BoE inflation to be above 4% by the end of the year. This is well over the central bank's 2% target.
This week could be a key week for cementing BoE expectations with the release of UK consumer price inflation data. Retail sales later in the week should also provide clues as to whether higher prices are starting to dampen consumer demand.
The Euro came under pressure versus the stronger Pound in the previous week, although managed to gain versus the weaker US Dollar. The Euro slipped versus Sterling on central bank divergence. Whilst the BoE appears to be close to tightening monetary policy, the European Central Bank are still a good distance from such a move.
In fact policy makers at the ECB are exploring raising the limit on purchases of EU issued bonds from the current rate of 10%.
Looking ahead this week is a relatively quiet week for Eurozone economic data with PMIs in focus on Friday.
---