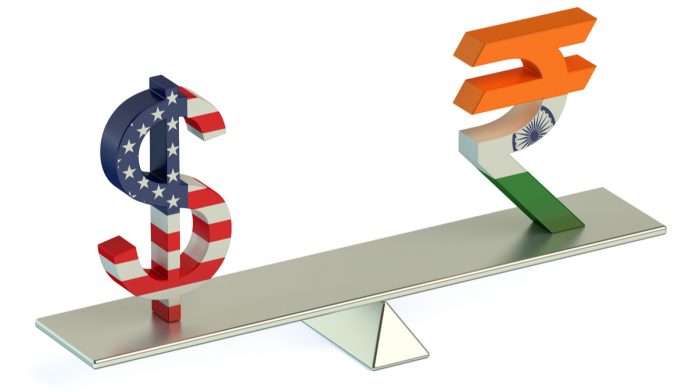 Indian Rupee (INR) moves lower amid doubts over investment status
Indian covid deaths top 4000 per day
US Dollar (USD) rises as bets grow that Fed will tighten policy sooner
US PPI inflation numbers are in focus
The US Dollar Indian Rupee (USD/INR) exchange rate is edging higher on Thursday, extending gains from the previous session. The pair settled 0.22% higher on Wednesday  at 73.53 towards the high of the day. At 11:00 UTC, USD/INR trades +0.07% higher at 73.58.
The Rupee is coming under pressure amid questions over whether the country still deserves its investment grade status. The country's investment grade credit rating moved onto shaky ground last year following a spate of downgrades. It appears that agencies Fitch, Moody's and S&P are once again looking nervously at India.
All three firms have either cut or warned that they will cut the countries growth outlook in recent weeks whilst also warning that the debt to GDP ratio is unsustainable high potentially hitting 90% later this year.
These warnings come as the covid crisis in India continues with deaths topping 4000 a day and as pressure mounts for a full scale national lockdown.
The US Dollar is trading higher across the board on Thursday. The US Dollar Index, which measures the greenback versus a basket of major currencies trades +0.1% at the time of writing at 90.80 after rebounding yesterday.
The US Dollar shot higher and remains elevated following the release of US inflation data in the previous session. Inflation as measured by the consumer price index jumped to 4.2% in April a 13 year high. This was significantly up from March's 2.6% reading and above forecasts of 3.6%.
The jump in inflation boosted market expectations that the Fed would move sooner to tighten monetary policy to prevent the economy from overheating. A move which would be US Dollar positive.
Today all eyes are on the factory gate inflation reading as measured by the Producer price index. Expectations are for a 0.3% increase month on month in April after a 1% jump in March. A weaker number could help ease inflation fears.
---