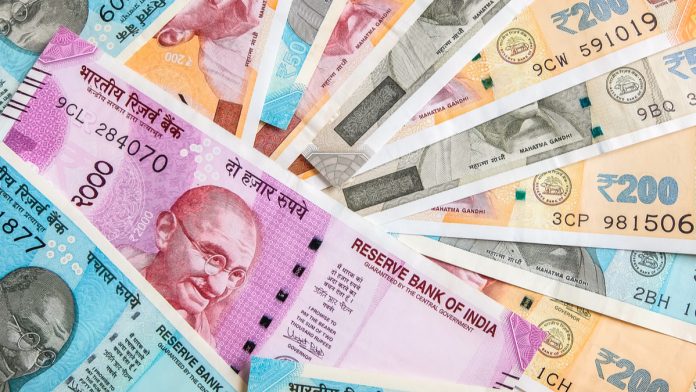 Indian Rupee (INR) set for a weekly loss as covid cases surge.
RBI could influence to Rupee
US Dollar (USD) slips on upbeat market mood
US PMIs print ahead of forecasts
The US Dollar Indian Rupee (USD/INR) exchange settled lower on Friday for a second straight session. The pair closed the week -0.2% lower on Friday at 74.93. The pair rose 0.5% across the week paring small losses from the previous week. USD/INR has recorded weekly gains in 4 of the past 5 weeks.
The Rupee has already shed 2.6% versus the US Dollar so far this month. This makes it up there among the worst months for the currency since the pandemic started last year. How the Rupee holds up in the near term will depend on the Reserve Bank of India, according to analysts.
Rising covid cases in India are prompting investors to take risk off the table. Covid cases in India hit a fresh record high of over 330,000 new daily cases. States are locking down and the economic growth outlook for the country looks increasingly cloudy.
The US Dollar traded lower across the board on Friday. The US Dollar Index, which measures the greenback versus a basket of major currencies trades -0.5% at the time of writing at 90.8 as it continues to recover from a 7-week low hit earlier in the week.
The US Dollar closed lower amid an upbeat mood in the market. Stocks traded back towards all time highs as investors looked ahead in an optimistic manner towards the busiest week on the earnings calendar. As risk sentiment improved, demand for the safe haven US Dollar declined.
US data added to rising risk sentiment with both manufacturing and service sector PMIs beating forecasts. Manufacturing activity, which has performed well across the pandemic continued the trend in April. The manufacturing PMI rose to 60.6 up from 59.1. Meanwhile the service sector surged ahead to 63.1 in April up from 60.4 in February amid the reopening of the economy.
---