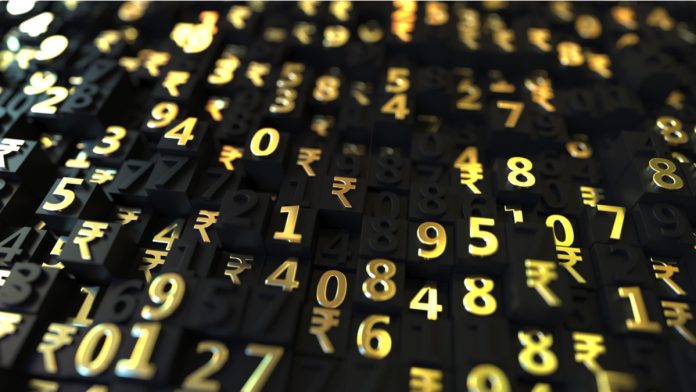 GBP/INR continues the rally that propelled it to a fresh year-to-date high, breaking above the strong resistance of a horizontal channel that formed in mid-December. At the time of writing, the pound buys 100.926 Indian rupees, up 0.28%. The price hit a session high at 100.945, which coincides with the highest level since June 2016. If it breaks above the psychological level of 101.00, it can touch the highest since December 2015. This is the fifth consecutive bullish session for the pound, which is leveraging the optimism surrounding the COVID vaccine rollout and the Bank of England's reluctance to introduce negative interest rates.
It seems that the vaccine program and the lockdown measures are working in the UK, as the number of confirmed new cases dropped to the lowest since the beginning of December. The death toll is also declining.
India's Retail Inflation Likely Down in January
Besides a stronger pound, the Indian currency is under pressure as the Reserve Bank of India (RBI) has more room to consider an interest rate cut to support the economy. A recent survey conducted by Reuters found out that India's retail inflation dropped last month but maintained within the RBI's target range. The poll, which involved 50 economists, suggests that retail inflation dropped to 4.45% in January from 4.59% in December. That figure would mean the lowest inflation since October 2019. RBI's target is between 2% and 6%. Prices used to keep higher than the central bank's target, which made it difficult for the bank to cut interest rates.
Sakshi Gupta, a senior economist at HDFC Bank, commented:
"Inflation was expected to ease in January led by correction in vegetable prices. However, the moderation is capped as cereals and pulses prices rose in the month. Moreover, there is likely to be some upward pressure due to rising crude oil prices."
Even if the RBI will refrain from cutting rates, at least it will remain accommodative and support the government's 12 trillion rupees borrowing programme for the next fiscal year.
Radhika Rao, an economist at DBS Bank in Singapore, said:
"While the door for further rate cuts has been effectively closed, this year's balancing act will be to continue with a calibrated approach to liquidity normalization as growth gains traction."
---