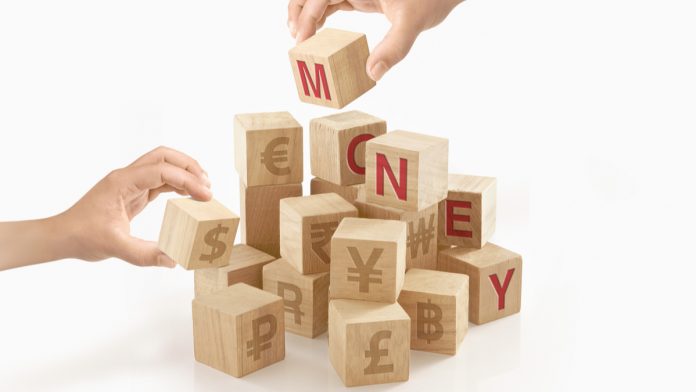 GBP/INR failed to break above the resistance line of a sideways channel and is now heading towards its support level. At the time of writing, one British pound buys 99.876 Indian rupees, down 0.31% as of 7:40 AM UTC. Still, the price is set to end the week higher, especially thanks to the yesterday rally. While the pair technically updated the highest level in over five years, it failed to consolidate above the resistance and is now pulling back.
The bearish move became steeper after the UK Office for National Statistics (ONS) released data on retail sales, which recovered last month at a slower pace than expected. Meanwhile, public borrowing updated the record high.
Retail sales increased 0.3% during the last month of 2020, while analysts polled by Reuters anticipated an increase by 1.2%. The indicator rose 2.9% on the year, while economists predicted a 4.0% rise. Nevertheless, retail sales fell 1.9% for 2020 as a whole, which is the biggest decline on record.
Public sector borrowing came in at 34.1 billion pounds in December, slightly higher than what analysts expected. Borrowing since the start of the financial year (April) updated the record high at 270.8 billion pounds.
Earlier today, market research firm GfK released its consumer confidence index for Britain. The index fell to -28 from -26 in December, though economists expected a slightly bigger drop to -29.
UK Governments Suggests Lockdown May Last Until Summer
The UK is now facing a third national lockdown, with all non-essential stores and businesses being closed.
Yesterday, UK Prime Minister Boris Johnson said that it was too early to anticipate when the national lockdown in England will be eased, given that the death toll continues to update the record. Instead, Johnson and Home Secretary Priti Patel gave up earlier suggestions that the UK would be gradually back to normal by April. The chances are that the restrictions will be maintained until the summer despite the large-scale vaccination program. The government introduced new fines of 800 pounds for those who get caught attending house parties, Patel said.
India continues to experience a decline in the number of cases and deaths, with the Reserve Bank of India saying that the country has managed to bend the infection curve "like Beckham."
---