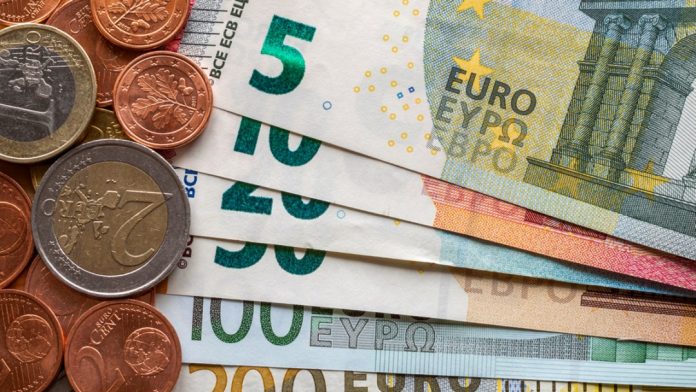 Euro (EUR) under pressure ahead of Italian no confidence vote
ECB & Eurogroup in focus this week
US Dollar (USD) edges higher in risk off trade
Stock markets closed for Martin Luther King Day
The Euro US Dollar (EUR/USD) exchange rate is consolidating losses on Monday. The pair settled over 1% lower across the previous week closing on Friday at US$1.2078 at the low of the day and a level last seen in early December. At 08:15 UTC, EUR/USD trades -0.05% lower at US$1.2070.
The Euro is trading near 6 week lows in risk off trading. Italian politics have been gaining interest with Italy's Prime Minister Giuseppe Conte facing a confidence vote in the lower house today. According to Bloomberg Conte is expected to win. However, Tuesday's vote in the Senate could fail after former ally Matteo Renzi and his group defected.
European policymakers are expected to take center stage this week, with both the European Central Bank and EU leaders meeting. Given that the ECB increased and extended its bond buying program back in December, the central bank is not expected to make another move. However, ECB President Christine Lagarde is expected to say that the ECB is monitoring the exchange rate closely given the already very low levels of inflation. A high currency exchange rate can pressure inflation levels.
The US Dollar is pausing for breath after a strong run higher across the previous week. The US Dollar was not only supported by rising treasury yields at the start of last week ahead of Joe Biden's $1.9 trillion additional covid stimulus package, but then by risk open trade at the end of the week amid rising covid cases and disappointing US jobless claims figures.
Risk off dominates as the market opens on Monday although US stocks will remain closed for Martin Luther King Day
This week sees the inauguration of Joe Biden as the 46th President of US. This is expected to be more of a ceremonious event rather than a market moving one. However, it is the event which will allow Joe Biden's policies and agenda to direct the US and the Dollar over the coming 4 years.
---