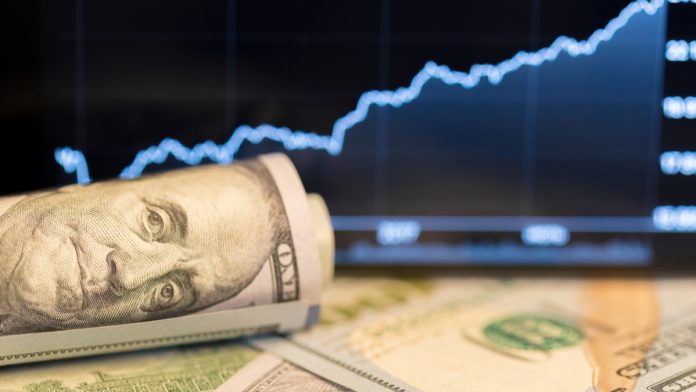 USD/PKR is advancing on Thursday, but the pair might end lower. At the time of writing, one US dollar buys 160.200 Pakistani rupees, up 0.12% as of 11:50 AM UTC. During the previous two sessions, the price also opened higher, but it flashed red by the end of the session. The exchange rate is controlled by the National Bank of Pakistan, and it may defy the fundamentals driving floating currencies. All in all, the pair has been moving sideways near 160 for the entire month.
The US dollar is losing ground against majors like the euro, the pound and the Japanese yen, but it behaves differently in pair with the Pakistani rupee due to the intervention of the central bank. The USD Index, which tracks the greenback against six other currencies, fell 0.05% to 89.600.
The dollar is under pressure amid an increased interest for risk assets after Trump signed the $2.3 trillion stimulus bill. Also, the US is experiencing a resurgence of the pandemic despite the vaccination campaign.
Pakistan Buys 1.2 Million COVID Vaccine Doses from Sinopharm
Elsewhere, Pakistan has managed to reduce the number of new cases and deaths related to the coronavirus. Still, Pakistan will buy 1.2 million COVID vaccine doses from China-based Sinopharm, a minister said earlier today. This will be the first vaccine approved by Pakistan. The vaccine has been green-lighted by China on Thursday.
Pakistani Minister for Science and Technology Chaudhry Fawad Hussain tweeted:
"The Cabinet Committee has decided to initially purchase 1.2 million doses of the vaccine from the Chinese company Sinopharm, which will be provided free of cost to frontline workers in the first quarter of 2021."
At the beginning of December, Pakistan approved $150 million in funding to purchase COVID vaccines. In the first phase, the doses should cover the most vulnerable 5% of the population. Hussain added:
"If the private sector wants to import any other internationally-approved vaccine, it can do so."
Even without vaccines, Pakistan's economy is recovering from the extensive crisis caused by the pandemic, according to local experts and a report by the Asian Development Bank, which reads:
"Pakistan's economy is recovering, particularly in the manufacturing and construction sectors, supported by the government emergency relief."
---