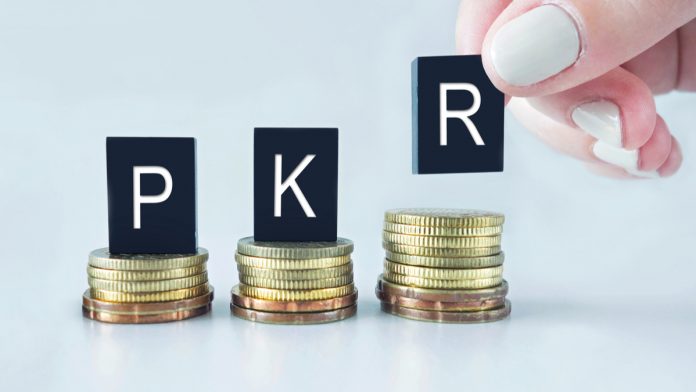 USD/PKR maintains near 160, and is set to end the year higher by about 4%. At the time of writing, one US dollar buys 160.550 Pakistani rupees, up 0.34% as of 11:30 AM UTC. Yesterday, the pair also started on an upbeat mood but ended lower by 0.19%. Still, the pair has fluctuated near 160 for the entire month.
It's worth mentioning that the exchange rate is controlled by the National Bank of Pakistan, so the pair is not floating freely. This is why the rate is currently ascending despite the fact that the greenback is actually losing ground versus other currencies. The USD Index, which monitors the American currency in pair with six other currencies, has declined by 0.23% to 89.707, which is the lowest since April 2018.
The USD is weakening amid an increase in appetite for risk assets, as the dollar supply is set to surge to new levels after incumbent president Donald Trump signed a massive $2.3 trillion stimulus package to support the economy during the pandemic.
Pakistan Economy Hit by Pandemic
As for Pakistan, the economy continues to suffer unprecedented damage from the pandemic and the subsequent lockdowns. On top of this, a report by the Asian Development Bank (ADB) suggested earlier this week that Pakistan struggles with lack of export competitiveness, low labor productivity, and ongoing fiscal deficits. The report, titled 'Pakistan: Reviving Growth through Competitiveness' and conducted in collaboration with the Islamic Development Bank (IDB), said that the country has to implement decisive reforms to free the economy from its constraints. The study reads:
"Policy makers and the government need to take a holistic approach to address the binding constraints preventing an improvement in labour productivity and competitiveness."
The failure to introduce effective reforms may cost a lot, as the pandemic is expected to further damage Pakistan's already weak economic fundamentals.
Meanwhile, Khawaja Asif, a key opposition leader who served as foreign minister in the government of former Prime Minister Nawaz Sharif, was arrested by the anti-corruption body on Tuesday. He is accused of having more assets than his known sources of income. The arrest comes amid massive protests in the capital Islamabad, which are organized by the opposition and require Prime Minister Imran Khan to resign until January 31.
---