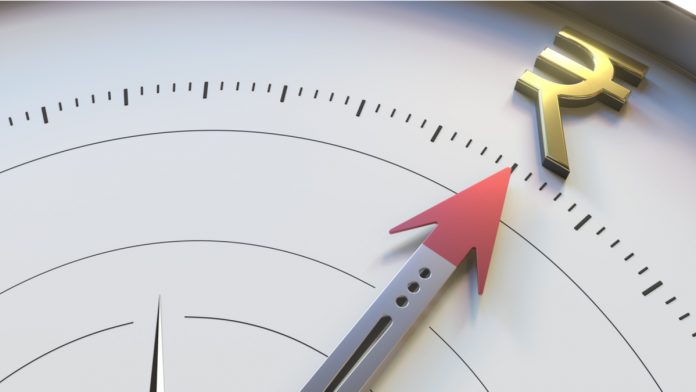 USD/INR continues to decline after a bullish attempt at the beginning of the week. At the time of writing, one US dollar buys 73.596 Indian rupees, down 0.24% as of 9:20 AM UTC. So far, this is the third bearish session in a row, with the pair losing most of the Monday gains.
At the beginning of the week, the greenback was boosted after Congress approved a second stimulus package worth almost $900 billion after months of debate. However, the optimism started to fade after incumbent President Donald Trump refused to sign the bill. He claimed that the direct payments to the unemployed were too low.
On Wednesday, the US released mixed economic data, though investors were not generally satisfied with the recovery pace. The jobless rate surprisingly declined last week. Still, it remained well above 800,000 as companies face new restrictions amid the resurgence of the pandemic.
Separate data showed that consumer spending fell last month for the first time since May. Spending was dragged down by a decline in income.
Even the housing market, which has been among the best performers boosted by record low mortgage rates, is weakening. Sales of new homes slumped to a five-month low in November.
US Struggles with Resurgence of COVID
The US is dealing with a new wave of COVID cases, with the total number of cases exceeding the 18 million mark, while the death toll went above 320,000. Many state governments reimposed strict lockdown measures, and more restrictions may follow. After California, Tennessee emerged as a new epicenter of the virus.
The US regulators approved two vaccines against COVID, the one produced by Pfizer and Moderna. So far, more than a million Americans have been already vaccinated. Investors hope that the vaccines will help the economy to fully reopen at the beginning of next year, though new strains confirmed in the UK are raising concerns.
The USD Index, which tracks the greenback against six other currencies, has declined by 0.22% to 90.157.
In India, the central bank said that the pace of economic recovery is accelerating beyond expectations, as the country is experiencing a decline in COVID cases. Separately, India Ratings and Research revised upward its expectation for gross domestic product (GDP) growth in the fiscal year 2021 to -7.8% from -11.8%.
---