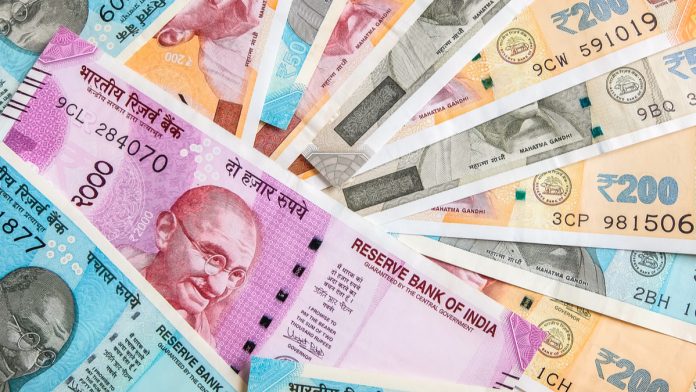 GBP/INR is bearish on Tuesday, but the pair has managed to depart from weekly lows as the pound has partially recovered on cautious Brexit optimism. At the time of writing, one British pound buys 99.267 Indian rupees, down 0.40% as of 8:30 AM UTC. Yesterday, the price tumbled below 97.500, but then bounced back to close over 1% higher.
The sterling has been under pressure as the UK reported a new COVID strain that is about 70% more infection than the existing coronavirus. Besides this, the sterling has been dragged down by ongoing Brexit talks uncertainty, as the UK and the European Union couldn't narrow the gaps on fisheries. Still, some hopes for a trade deal showed up yesterday when UK Prime Minister Boris Johnson made a new proposal on fishing rights to the EU. The proposal says that the UK is ready to allow European boats to retain two-thirds of their catch.
Prime Minister Boris Johnson said on Monday that there were still problems in Brexit trade talks and that Britain would thrive without a deal.
Meanwhile, Johnson also said that the gaps hadn't been narrowed and that the UK would thrive without a deal. The PM stated:
"The position is unchanged: there are problems. It's vital that everybody understands that the UK has got to be able to control its own laws completely and also that we've got to be able to control our own fisheries."
He said that WTO terms would be more than satisfactory for Britain and that the country can deal with any difficulties that "are thrown our way." However, the UK has been already experienced the largest economic slump on record amid the pandemic. Many economists agree that a no-deal Brexit could make the situation even worse.
UK Becomes Isolated Due to New COVID Strain
Britain is also struggling to contain a new strain of the COVID virus, referred to as B.1.1.7. The government has already implemented a total lockdown in London and southeastern England. Many European countries have closed their borders to the UK, while France has blocked any connection with Britain. BBC reported that Britain and France might reach an agreement over reopening their border for freight by Tuesday.
---