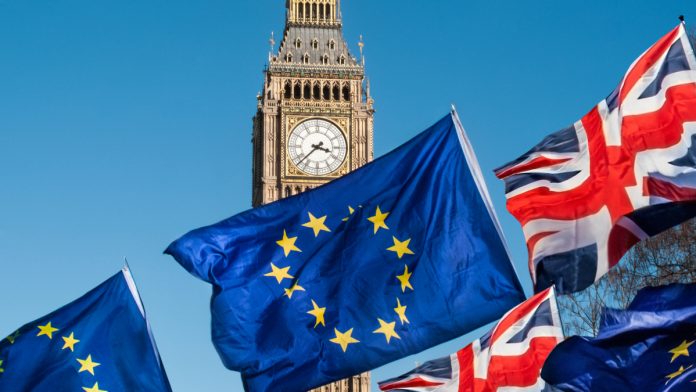 GBP/INR is declining for the fourth day in a row on Tuesday, as the pound is under pressure amid Brexit talks uncertainty. At the time of writing, one British pound buys 98.367 Indian rupees, down 0.40% as of 8:00 AM UTC.
After a bullish week for the sterling, which was buoyed by vaccine optimism, the British currency is losing ground as the UK and the European Union still haven't addressed the three most contentious issues hindering a post-Brexit trade deal. Leaders on both sides will meet face-to-face to make a final attempt to seal the deal after failing to reach consensus on Monday. The chances for a no-deal Brexit are higher, and economists are afraid that this could have a devastating effect on the British economy, especially considering the damage caused by the pandemic.
At the end of December, Britain should completely withdraw from the bloc. A senior UK government source told the media that there was "every chance we are not going to get there." On the other side, EU officials said that negotiations had gone backwards.
UK Prime Minister Boris Johnson is travelling to Brussels to discuss with European Commission President Ursula von der Leyen in person.
Irish Foreign Minister Simon Coveney said negotiators should agree until Wednesday, ahead of an EU summit scheduled for Thursday and Friday.
Johnson and von der Leyen said in a joint statement after discussing by phone that "the conditions for an agreement are not there due to remaining differences on critical issues. We asked our chief negotiators to prepare an overview of the remaining differences to be discussed in person in the coming days."
Investors Pricing In Potential No-Deal Brexit
The bearishness of the pound demonstrates that investors are less confident in a trade deal. In the last few weeks, the rhetoric was that an agreement was possible despite the divergences, but the gaps don't seem to narrow.
French European Affairs Minister Clement Beaune said earlier today that France would not accept any deal that "sacrifices" its fishermen.
Elsewhere, British Health Minister Matt Hancock said that Johnson was doing everything to achieve a Brexit deal. He told Sky News:
"I know the Prime Minister is straining every sinew to try to get a deal that works for both the UK and the EU, that deal is potentially doable but the EU obviously has to want to do it."
---