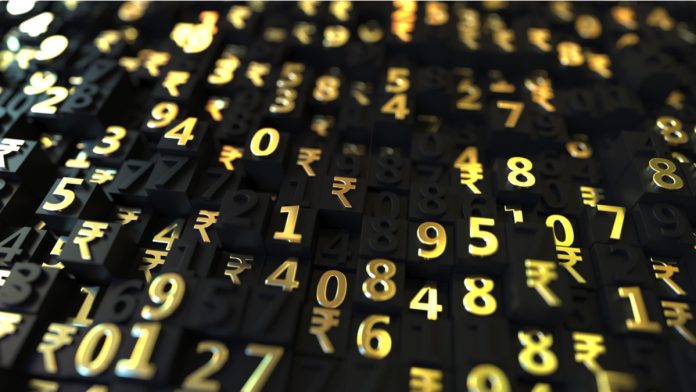 GBP/INR continues the bearish stance in early trading on Friday, after gaining 0.60% yesterday. The pair is set to end the week considerable higher, after breaking above a key resistance level on Tuesday. It touched 98.000 for the first time since the beginning of September. At the time of writing, one British pound buys 97.536 Indian rupees, up 0.42% as of 7:50 AM UTC.
The pound started to gain momentum again after the Bank of England left the interest rate unchanged at 0.1% and ramped up its already massive bond purchasing program.
Meanwhile, UK finance minister Rishi Sunak announced the extension of the furlough scheme as England entered another lockdown. Sunak said the extension would cost the government another 7.3 billion pounds. He told parliament that the government would continue to pay the equivalent of 80% of profits for self-employed people with reduced work until January at least. Previously, this support was planned only for November. Sunak stated:
"This is 7.3 billion pounds of support to the self-employed through November to January alone, with a further grant to follow covering February to April."
PM Boris Johnson Sees Light at the End of the Tunnel
The pound's rally is capped by worries that the fresh lockdown would damage the economy even more. Also, UK cannot reach consensus with the European Union on a post-Brexit trade deal. Still, UK Prime Minister Boris Johnson said yesterday that there was light at the end of the tunnel, as England was officially entering the second lockdown for a month. The PM said:
"The UK government and the devolved administrations are working together on a joint approach to the Christmas period, because all of us want to ensure families can come together, wherever they live."
He said that four weeks should be enough for these measures to slow the rapid spread of the COVID-19 virus.
Meanwhile, the rupee is declining amid rising stocks. Equities follow the general bullishness in the US markets following the election on Tuesday. Shares are rallying as investors realize Biden is likely a winner, while Congress will be divided. The fact that Democrats won't have full control over Senate and thus won't be able to implement major policy changes bodes well for the US stocks, as investors know that Democrats plan to raise corporate taxes and introduce tighter regulation.
---