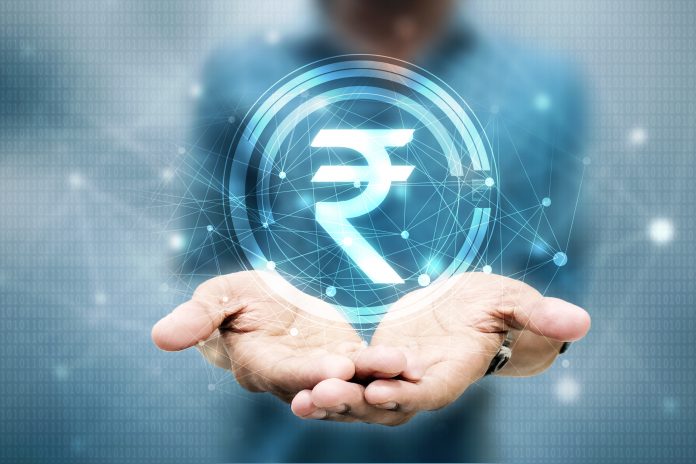 Indian Rupee (INR) trades lower in risk off trading
High frequency data & Sept PMIs show encouraging signs
US Dollar (USD) eases versus majors after personal spending and personal income rise
The US Dollar Indian Rupee (USD/INR) exchange rate is extending gains for a third straight session on Friday. The pair settled +0.3% higher on Thursday at 74.38. At 12:15 UTC, USD/INR trades +0.1% at 74.64. The pair is on track for weekly gains of 0.7%, its third straight week of gains.
The Rupee has fallen across the week in risk off trading. Rising covid cases across the globe have unnerved investors prompting a move out of riskier assets and currencies, such as the Rupee towards safe havens such as the US Dollar.
The sell-off has come despite data revealing that India's economy gained traction in September as a revival of demand and business activity helped drive India in its recovery from the pandemic induced contraction.
High frequency data, as tracked by Bloomberg news, improved on 5 of the 8 indicators, whilst the remaining 3 showed stabilisation. Economists, including those at the Reserve Bank of India widely believe that this is down to pent up demand being released as the country came out of a strict lockdown.
India's dominant service sector continued to recover in September, recording 49.8, up from 41.8 in August. The figure 50 separates expansion from contraction. This is clearly a marked improvement from April's record low of 5.4. Manufacturing was also a bright spot with the PMI recording 56.8 its highest reading since January 2012 on the back of a steep rise in new work orders.
Whilst the US Dollar is strengthening against the Rupee, it is just easing lower versus its major peers after steep gains across the week.
Data revealed that personal income and spending increased by more than forecast in September. Higher wages helped propel consumer spending at the end of the third quarter, with household spending up 1.4% in September the fifth straight month of gains, as incomes rise for a fifth straight month. The upbeat data came following a strong GDP Q3 reading of 33% on an annualised basis
---