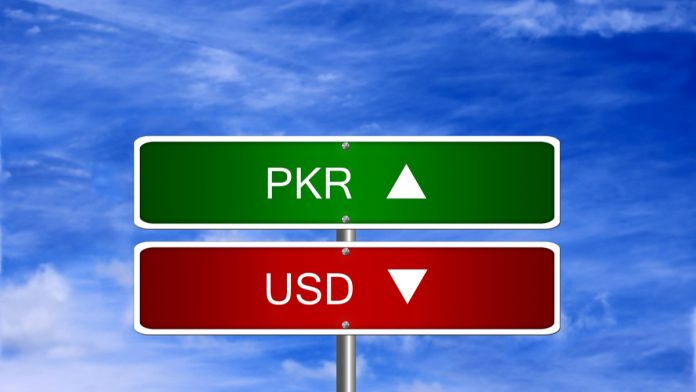 Pakistan Rupee (PKR) looks set to advance 1% across the week.
World Bank warns that remittances are set to decline
US Dollar eases back after strong gains versus major peers
US GDP beat forecasts, personal spending & income in focus
The US Dollar Pakistan Rupee (USD/PKR) exchange rate is moving lower on Friday paring gains from the previous session. The pair settled +0.1% higher on Thursday at 160.55. At 10:15 UTC, USD/PKR trades -0.1% at 160.41. The pair is on track for weekly losses in the region of 1% adding to losses of 0.7% across the last week.
According to the World Bank, the amount of money that migrant workers send home is expected to fall 14% by 2021 compared to levels prior to the covid pandemic. The World Bank forecasts a 7% drop this year.
Remittances flows are a key source of external financing for low and middle income countries such as Pakistan. Levels had surged to record highs this year, greater than foreign direct investment flows. The World Bank also warned that the gap between remittance flows and foreign direct investment is expected to increase.
The US Dollar is trading marginally lower versus its major peers after a strong week of gains. As coronavirus numbers surge investors have brought into the US Dollar for its safe haven properties. The US recorded 89,000 new covid cases a record high. Concerns are growing that the US will tighten lockdown restrictions derailing economic growth, which was strong across the third quarter.
Yesterday US GDP for the July – September period beat expectations +33.1% on an annualised basis. The data revealed that the US economy rebounded firmly from the coronavirus lockdown, a fact that Trump will no doubt pounce on in his final pitch to voters ahead of Tuesday's election. However, these figures masking the impact of rising covid cases and there is a good chance that a double dip recession is on the cards.
Attention will now turn to personal spending data and income data.
---