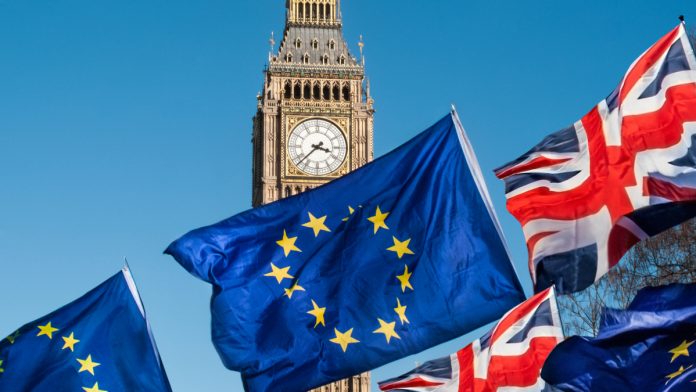 GBP/INR is moving sideways in early trading on Thursday after the biggest daily gain since March. Yesterday, the price surged 1.79% to the highest since the beginning of September. At the time of writing, one British pound buys 96.771 Indian rupees, up 0.02% as of 7:10 AM UTC. Thus, the pair has broken above the resistance line of a horizontal channel that formed in September.
The sterling surged against the rupee and majors as Britain and the European Union are resuming Brexit talks after the UK government welcomed the EU's desire to reach an agreement. The negotiations are about to restart later today after Europe's chief negotiator Michel Barnier stated that a deal was possible and promised to "seek the necessary compromises on both sides." He said in a speech:
"Despite the difficulties we've faced, an agreement is within reach. If both sides are willing to work constructively, if both sides are willing to compromise."
On the other side, the UK hinted it was prepared to intensify talks to find consensus on the three sensitive topics, including fishing rights and sovereign aid. A spokesperson for the UK government told media:
"It is clear that significant gaps remain between our positions in the most difficult areas but we are ready, with the EU, to see if it is possible to bridge them in intensive talks."
Most importantly, Barnier admitted to the European Parliament that the EU had to make compromises as well if a deal could still be inked. Britain was upset last week when European leaders concluded at their summit that the UK should take the necessary steps to reach consensus.
The new round of talks is expected to last another few weeks.
BoE Might Not Use Negative Rates
The sterling was also boosted by easing concerns over potential negative rates after Deputy Bank of England (BoE) Governor Dave Ramsden said negative rates could hinder lending activity. Ramsden said:
"While there might be an appropriate time to use negative rates, that time is not right now."
Later today, the GBP/INR might become volatile again after speeches from BoE Governor Andrew Bailey and chief economist Andy Haldane.
---