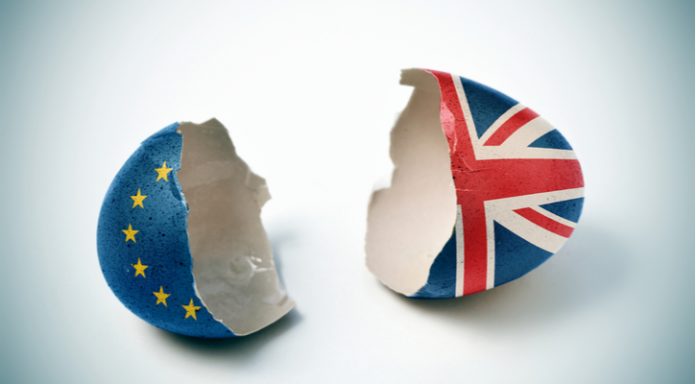 Pound (GBP) surges on Brexit optimism
Brexit trade talks to restart today
Euro (EUR) shows resilience despite surging covis cases
German consumer confidence in focus
The Pound Euro (GBP/EUR) exchange rate is holding steady after surging higher on Wednesday snapping a four-day losing streak. The pair settled 1.3% higher at €1.1087. This was at the top end of the daily traded range.  At 05:15 UCT, GBP/EUR trades just three pips higher at €1.1088.
The UK will restart trade talks with the European Union today, in a fresh push by both sides to achieve a deal, after post Brexit trade negotiations paused for a week. British Prime Minister Boris Johnson had walked away from the negotiating table last week amid a lack of progress towards a deal. The EU summit had concluded that the UK needed to offer more concessions in order to secure a deal. Meanwhile the UK claimed the EU needed to offer more concession. Both sides blamed the other.
However, with just 10 weeks to go until the end of the transition period markets are cheering the resumption of talks, even if it is unclear whether the two sides can bridge the clear gaps that exist. Even so, the fact that the UK and the EU are entering an intense phase to the talks is being interpreted as a deal being more likely.
Covid remains a negative factor for sterling, capping gains as more areas of the UK move into the strictest Tier 3 lockown, which will impact on the economy.
The Euro slipped versus the Pound but continued to show resilience versus its other major peers, as investors shrugged off rising covid cases and tighter lockdown restrictions on the continent.
Attention will now turn to German consumer confidence data. Expectations are for confidence to slip in September to -2.8, down from -1.6 as concerns over the impact of a second wave of coronavirus drags on morale.
Weak sentiment is considered negative for the Euro because less confident consumers don't spend as much which is Euro negative.
GBP Index Today - last 180 days
---