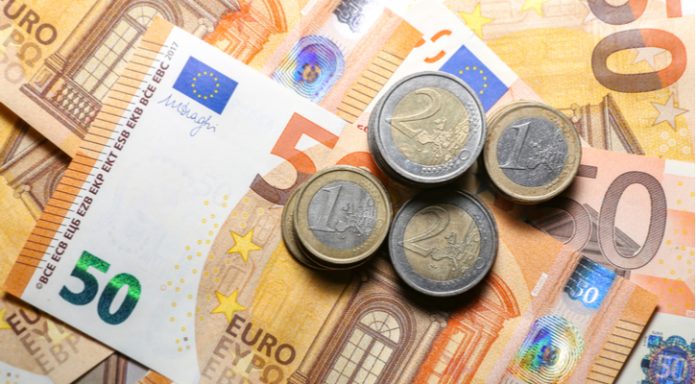 The US Dollar and Japanese Yen pared losses in the Asian session as US fiscal stimulus talks broke down.
The ECB could act sooner rather than later as disinflationary pressures build and the fundamental position weakens
EUR/USD could decline further after failing to break through a former support-turned-resistance.
EUR/JPY lacks momentum RSI misses overbought territory.
The safe-haven US Dollar and Japanese Yen edged northwards in the Asian session amid continued deadlock in US Congressional stimulus negotiations.
Chinese stock markets surged higher, led by the Shanghai Composite Index, which jumped over 2% on optimism that Xi Jinping's will unveil plans to encourage foreign investment later in the week.
The USD/CNH is rebounding after tumbling to its lowest level in almost 18 months last week after the  People's Bank of China cut foreign exchange forward reserve requirements to 0 from 20%.
European Central Bank President Christine Lagarde and Governing Council member Isabel Schnabel are due to speak later.
Weakening Fundamentals Pressuring ECB
Weak inflation and fears over a resurgence of covid in several Eurozone countries could force the ECB to take further action to prop up the region economy as indicated by Chief Economist Philip Lane.
The minutes from the latest ECB monetary policy meeting indicated that Philip Lane was not alone in his line of thought, particularly as "longer-term inflation expectations had fallen to 1.6%, the lowest level since the start of Economic and Monetary Union [and] inflation pressures were expected to remain subdued on account of weak demand, lower wage pressures and the recent appreciation of the euro exchange rate".
With that in mind, several members of the Governing Council made the case of remaining flexible given the high levels of uncertainty.
Eurozone inflation is due to slip to -0.3% and core inflation to a record low of 0.2% in September, meaning the need for more accommodative monetary policy could grow in the near-term.
Although some committee members are not as concerned suggesting that  "the flexibility of the pandemic emergency purchase programme suggested that the net purchase envelope should be considered a ceiling rather than a target ",.
Bundesbank President Jens Weidmann fervently opposes additional stimulus given the region's economy is recovering quicker than expected..
Italy recorded its largest daily increase in Covid-19 cases since late March. A strong rise in  infections forced tightening of lockdown restriction in several  Spanish regions, which could hamper the economic recovery and force ECB to act sooner.which could drag on the Euro.
---