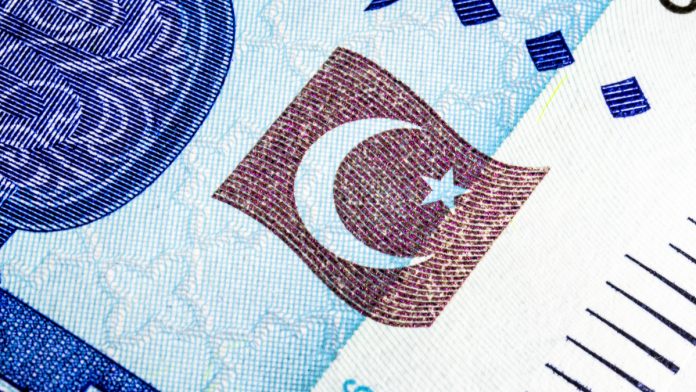 Pakistani Rupee (PKR) is jus a few pips lower
Data shows the country's indebtedness rising,
Oil prices drop 1%
US Dollar (USD) rises on safe haven flows
The US Dollar Pakistan Rupee (USD/PKR) exchange rate is just about clinging to gains for a second session on Friday, adding to gains from the previous session. The pair settled on Thursday +0.2% at 165.70. At 10:30 UTC, USD/PKR trades just a few pips higher at 165.75. The pair is on track to rise +0.3% across the week.
According to the Ministry of Finance, Pakistan received $2.2 billion in gross foreign loans in the first 2 months of the new fiscal year. That represents a 36% increase. In the July – August period the government received $2.25 billion, 18% of the annual budget estimate of $12.2 billion.
The figures highlight the extent of indebtedness in the country.
On a more positive note the current account is in surplus and has been for three of the last four months. This is a sign that economic activities are picking up. Low oil prices have also helped keeping imports down. WTI is trading -1% at $39.89.
The US Dollar is trading firmly higher versus its major peers in risk off trading. The US Dollar had eased overnight on hopes of additional fiscal stimulus. US lawmakers are working on a $2.2 trillion coronavirus stimulus package which could be voted on a soon as next week.
However, fears of rising coronavirus cases in Europe are unnerving investors boosting safe haven demand. There is a growing sense that the surge in covid numbers and tightening restrictions to curb the spread of the virus will threaten the very fragile economic activity.
Attention will now turn to US durable goods data. Expectations are that durable goods will duplicate the slowing growth seen in US retail sales. Analysts forecast +1.5% increase in August, down from a 11.4% increase in July. A weak reading could raise fears over the slowing economic recovery and the fact that extra fiscal stimulus still hasn't been agreed.
---